Remittance up 33.5pc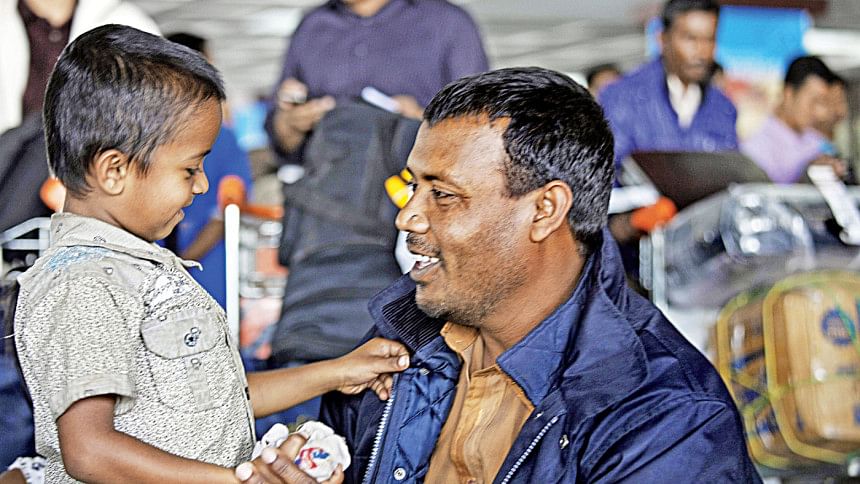 Remittance increased 33.51 per cent year-on-year to $16.68 billion in the first eight months of this fiscal year. The inflow since June last year was characterised by robust growth every month in context to that a year ago.
But in a sequential monthly comparison the inflow has been gradually declining since October. However, it is still not that much of a matter of concern as February's growth is much higher than that of the same period one year earlier.
Expatriate Bangladeshis sent $1.79 million in February, up 22.61 per cent year-on-year, showed Bangladesh Bank data.
Migrant workers might have sent more money to support family members during the coronavirus pandemic, said a Bangladesh Bank official.
Many migrant workers lost their jobs when the host countries imposed lockdowns to contain the deadly virus, which might have compelled the migrants to send all their assets back home.
The hundi system, an illegal cross-border money transfer system, has come to a halt because of the restriction on movement and this might have taken remittance to a new high.
The trend would continue until at least when an end is declared of the pandemic, given the global economic scenario and the initiatives taken by the government.
Remittance may decrease to some extent when the pandemic is declared to have ended as the global hundi cartel will witness a revival, said another central bank official.
He, however, said the pandemic would help a large number of migrant workers get accustomed to the formal channel for the transfer of their hard-earned money.
This will play a positive role in increasing remittance in the days to come, he said.
"But the government will have to lay great emphasis on exporting manpower abroad in order to keep remittance inflow stable," he said.
Restrictions on cross-boundary travel has also pushed remittance up, he said.
The 2 per cent cash incentive introduced by the government in 2019 has also encouraged the expatriate Bangladeshis to send more money through the formal channel, he said.
Riding on the strong remittance inflow, the country's foreign exchange reserve stood at $44.12 billion as of March 1.