Record 1,280 cars reach Mongla port in single consignment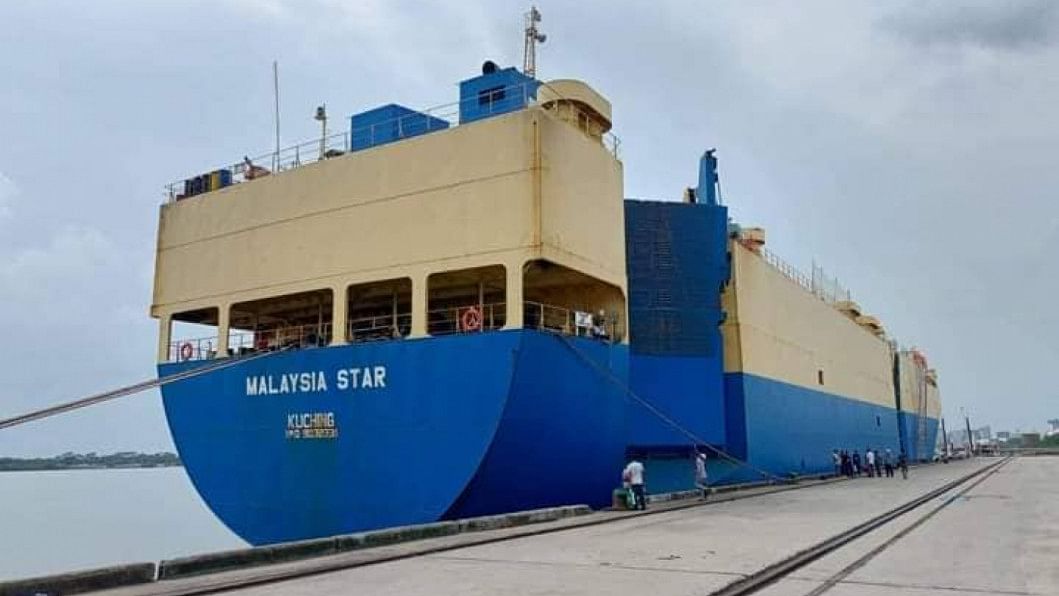 The Mongla Port made a new record on August 7 when a Malaysian ship— MV Malaysia Star—reached the port in Bagerhat with 1,280 reconditioned cars from Japan in a single consignment.
Earlier, many ships came to the port with 500 to 700 cars, but, in most cases, some cars were released at Chittagong port and the rest were brought to Mongla.
This is the first time, a ship anchored at jetty number 6 of Mongla port with so many vehicles in a single consignment.
Businesses are now feeling encouraged to import cars directly to the Mongla port, as the Padma Bridge has eased communication with the port, according to the officials of the Mongla Port Authority.
Thanks to the opening of the Padma bridge, the Mongla port is now closer to Dhaka than the Chattogram port, said Rear Admiral Mohammad Musa, chairman of Mongla Port Authority.
As a result, importers and exporters are now showing interest to use the port in Mongla instead of the one in Chattogram as it is now more cost-effective for them, he said.