Rana Plaza victims remembered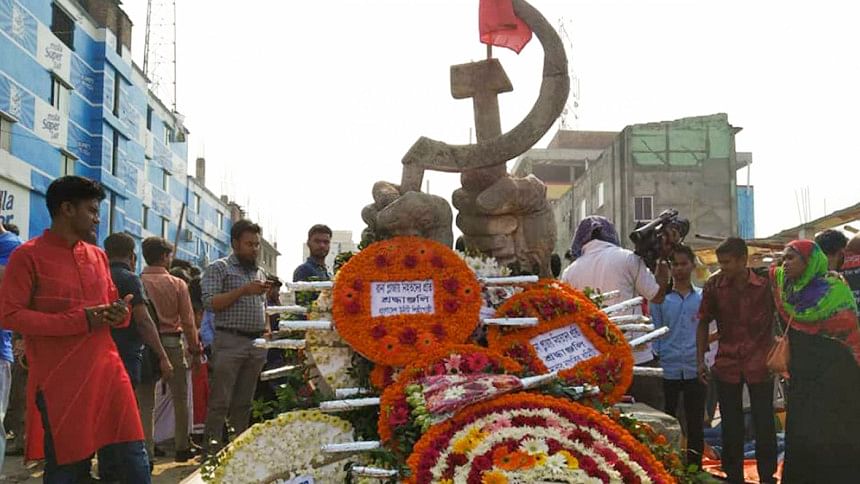 Bangladesh is observing the sixth anniversary of Rana Plaza tragedy, the industrial disaster that killed at least 1,100 people back in 2013.
Pro-labour groups, local administration, law enforcers and people from all walks of life went up to Savar and paid homage to the victims.
They placed floral wreath at the base of the Rana Plaza memorial, that stands on the vacated land of the building collapse site, this morning.
People started to arrive at the spot, near Dhaka-Aricha highway, since 8:00am, our Savar correspondent reports from the spot.
A few labour rights groups also formed human chains on Dhaka-Aricha highway demanding compensation for the survivors of Rana Plaza.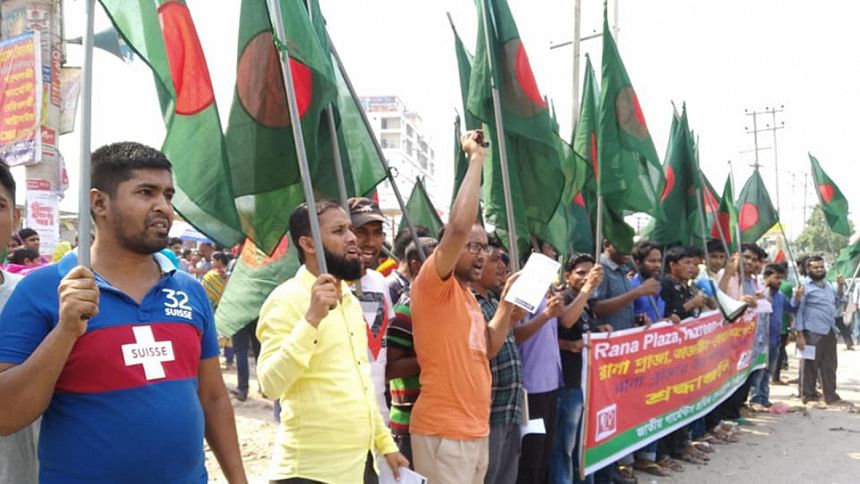 They also demanded punishment of Rana Plaza owner Sohel Rana.
"Survivors of the disaster should have access to free medical care for life," said Khirul Mamun Mintu, organizing secretary of Garments Workers Trade Union Centre.
Lovely Yasmin, president of Readymade Garments Worker Federation, demanded quick punishment of Sohel Rana and others involved in the incident.
JURAIN GRAVEYARD
People also laid floral wreath to the graves of those Rana Plaza victims buried in Jurain graveyard without identification.
Among the organisations seen there were Garments Workers' Front, Garments Workers-Employees Union Forum, Worker-Employee Forum, and Garments Workers Trade Union Centre.
Socialist Workers' Front came up with demands of declaring April 24 national mourning day for apparel workers, punishment of those involved with Rana Plaza disaster, Tk 48 lakh compensation for deceased apparel workers, and rehabilitation and lifetime medical treatment for workers injured at workplaces.