Private body alleges rule breach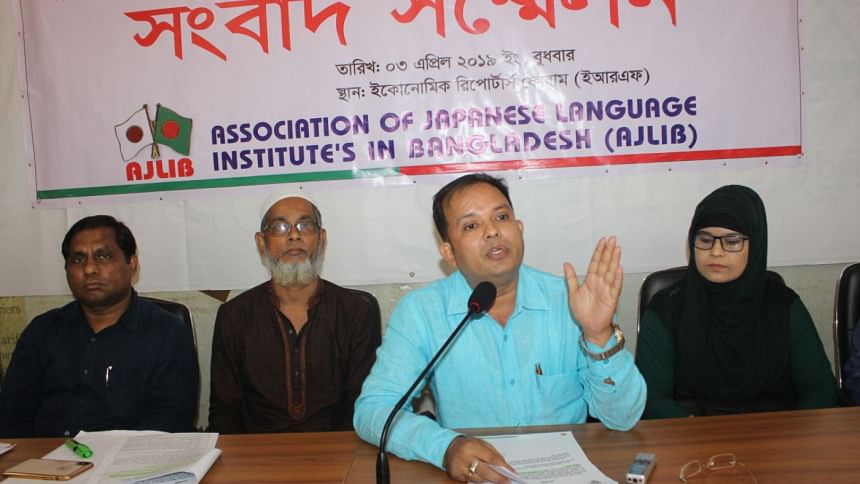 The Bureau of Manpower, Employment and Training (BMET) has breached a rule in appointing Bangladeshi technical interns in Japan through International Manpower Development Organization, Japan (IM Japan), alleged a body of privately-owned Japanese language institutes yesterday.
The Association of Japanese Language Institutes in Bangladesh (Ajlib) raised the allegation through a press conference at Economic Reporters' Forum in Dhaka.
"Despite having a clear guideline, the BMET has not published any open circular in national newspapers for the employment," said Md Faridul Alam Bablu, president of the AJLIB.
Bablu said IM Japan started appointing technical interns from Bangladesh from 2008 and the BMET published open advertisements in newspapers.
So organisations had the opportunity to provide skilled and competent candidates through competitive tests, he said.
"But it's a matter of regret that this year the BMET has not published any open circular, rather they have arranged to secretly take tests through unfair dealings of only those students who are from the government's technical training centres."
The association demanded publishing open circulars in national newspapers.
Claiming that students of privately-owned training centres do much better than those of government-run ones, he said at least 95 percent of students of the private institutes get the opportunity to become technical interns in Japan.
Ajlib vice presidents Md Nurujjaman Swapan, Mohammad Hossain and Mojammel Huq Masum and General Secretary Md Wakil Ahmed were present.