Millers cut edible oil prices by up to Tk 6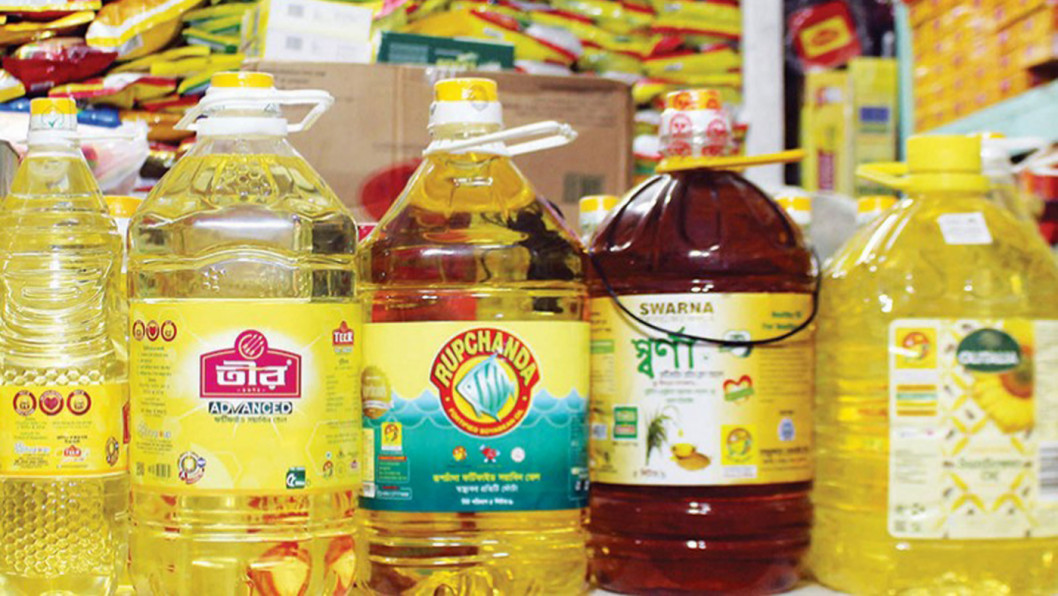 The millers today announced reducing the retail prices of edible oil hours after the senior commerce secretary's comment about a possible fall of its rates in the country.
The Bangladesh Vegetable Oil Refiners' and Vanaspati Manufacturers' Association has set the highest retail price of each litre of loose oil at Tk 180, down 3 per cent from Tk 185.
The association fixed the highest retail price of 1 litre bottle of soybean oil at Tk 199, down from Tk 205, and 5-litre bottle at Tk 980, down from Tk 997.
The retail prices will come into effect from tomorrow (June 27).
Earlier today, Senior Commerce Secretary Tapan Kanti Ghosh said the prices of edible oil may decline in the domestic market soon as the prices are falling in the international markets.
"You can hear the news of price decline of edible oil in the local markets within a day or two. We are working to adjust the price in line with the international rates."
He spoke at a press conference at his secretariat office in Dhaka.