Exports rebound sharply in March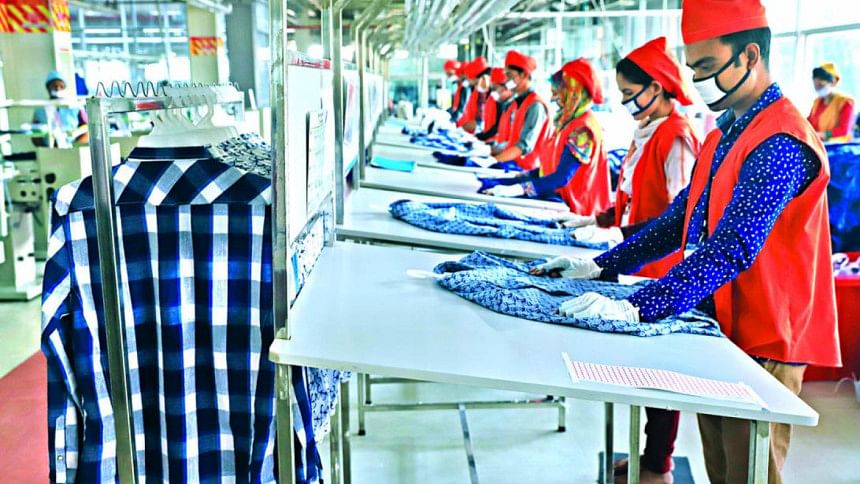 Export earnings rebounded sharply with a 12.59 per cent year-on-year rise to hit $3.07 billion in March thanks to the recovery in garment shipment over the last few months on the back of relaxed lockdowns.
Business activities in Bangladesh have nearly returned to normalcy over the last few months although the fear of the pandemic and the lockdowns in some major export destinations has affected goods' shipment to some extent.
However, apparel export fell 2.55 per cent year-on-year to $23.48 billion in the July-March period this fiscal year.
Apparel shipment, which contributes over 84 per cent in the annual national export, is on its recovery path as knitwear shipment has been performing significantly because of a rise in demand for those items for long stays at home by the consumers.
In July-March period of the current fiscal year, the overall earning from merchandise export was $28.93 billion, posting a year-on-year fall of only 0.12 per cent, according to data from the Export Promotion Bureau.