Meheriar M Hasan, new chairman of Brac Bank
With effect from today, Hasan replaced Ahsan H Mansur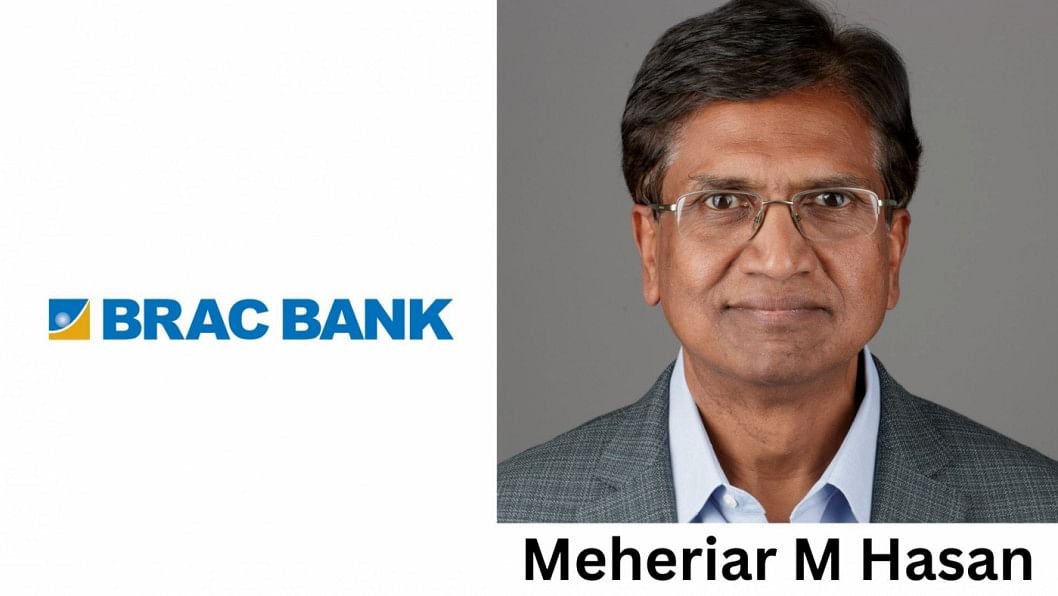 Meheriar M Hasan, a nominated director of the Brac Bank Board, has been elected as the new chairman of Brac Bank, succeeding Ahsan H Mansur, an independent director.
Mansur has retired from his roles as chairman and member of the bank's board of directors upon completion of six years as independent director, Brac Bank said in a statement today.
This transition will take effect on today, according to the statement.
Hasan joined the Brac Bank's board as a nominated director in November 2020.
"Hasan is a highly regarded figure and innovator in digital banking, with over 35 years of experience driving breakthrough innovations and transformative disruptions," Brac Bank said.
He has successfully developed digital Omni channels to create a customer-centric business model at some of the world's largest financial institutions, it said.
He has earlier served Wells Fargo as the executive vice president and as the head of direct to consumer, spearheading the bank's digital transformation journey and leading the design and implementation of digital sales and service channels.
He has also designed, built and operated the digital banking business for the US bank.
Additionally, Hasan is the founder of Terafina Inc, a prominent provider of digital omnichannel sales solutions in the financial services industry.
He was crucial in shaping Digital Insight, the largest online banking application service provider for US credit unions and small to mid-sized banks.
Furthermore, he achieved a significant milestone by introducing the first private-labelled direct-to-consumer channel in the insurance industry during his tenure at Transamerica.
Throughout his career in the global corporate world, he has held board memberships in other distinguished companies.
In addition to his current position on the Brac Bank Board, he is also serving as a board member of bKash.
He has also provided his expertise as a senior adviser to McKinsey from 2012 to 2014 and taught at the University of Southern California, Marshall School of Business from 2006 to 2008.
Hasan holds a master of science in finance, a master of arts in economics and a bachelor of arts in economics with a minor in mathematics from the University of Arizona.
Expressing his gratitude for his new role at Brac Bank, Hasan stated: "I am deeply thankful to the Board for their confidence in me to lead the bank into the future. Brac Bank has already established itself as one of the leading banks and aims to become the best bank in Bangladesh."
"In line with Sir Fazle Hasan Abed's vision of financial inclusion, the SME sector will always be a key focus for Brac Bank. I eagerly anticipate the engagement with the Brac Bank Board, the management, and the entire team in fulfilling Sir Fazle's dream of creating the first internationally recognised bank originating from Bangladesh."