Massive cut in corporate tax for fridge, motorcycle, AC makers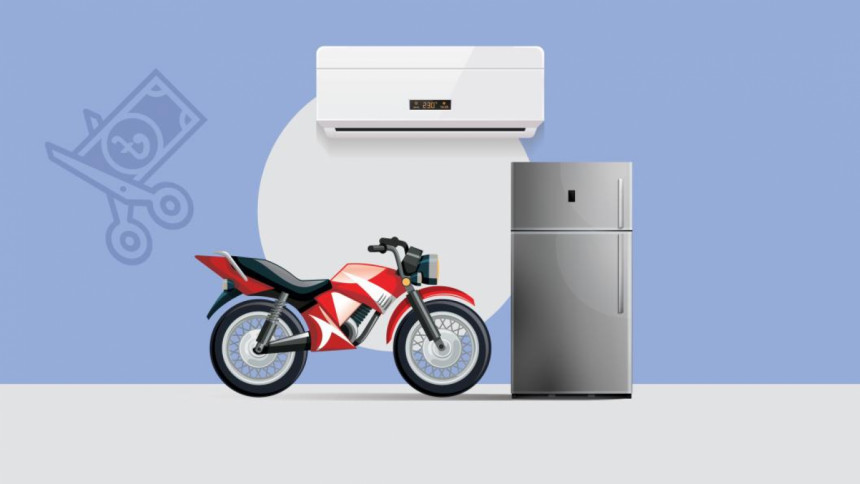 The tax authority has reduced corporate tax to 10 per cent for makers of freezer, refrigerator, motorcycle and compressor and air conditioner until June, 2032 with the aim to give further stimuli to the growing home electronics and automobile sector.
At present, the electronic products assemblers and manufacturers that are not listed at the stock exchange pay 30 per cent tax on their income while listed companies pay 22.5 per cent tax.
The deep cut in tax rate comes as a number of local firms are either assembling globally renowned brands along with making their own brands to meet rising demand for convenience in both rural and urban areas. 
Home appliance and bike making is yet another addition to the list of the sectors namely, readymade garments and textile, power, IT and ITES, pharmaceutical sectors for which the government has waived tax to encourage industrialisation, jobs and accelerate economic growth.
For home appliance and motorcycle, the National Board of Revenue (NBR), however, added some conditions for factories to avail the tax privilege. 
Factories will need to have their own mould and dive making facilities, poly urethane foaming plant, powder coating plant.
At the same time, firms will require having their own waste treatment plants to enjoy the reduced tax which will be available from the date of beginning of commercial production, according to the notification by the NBR issued October 21.
Companies will also have to invest at least 10 per cent of the waived tax in the manufacturing plants to increase production capacity or buy new machinery or establish other factories within three years after the end of the income year.
They should also submit appropriate documents supporting the investment, said the tax authority.