LIVE UPDATE: Come up with strategy now to stop depletion of forex reserves: Ahsan H Mansur
The executive director of the Policy Research Institute urges government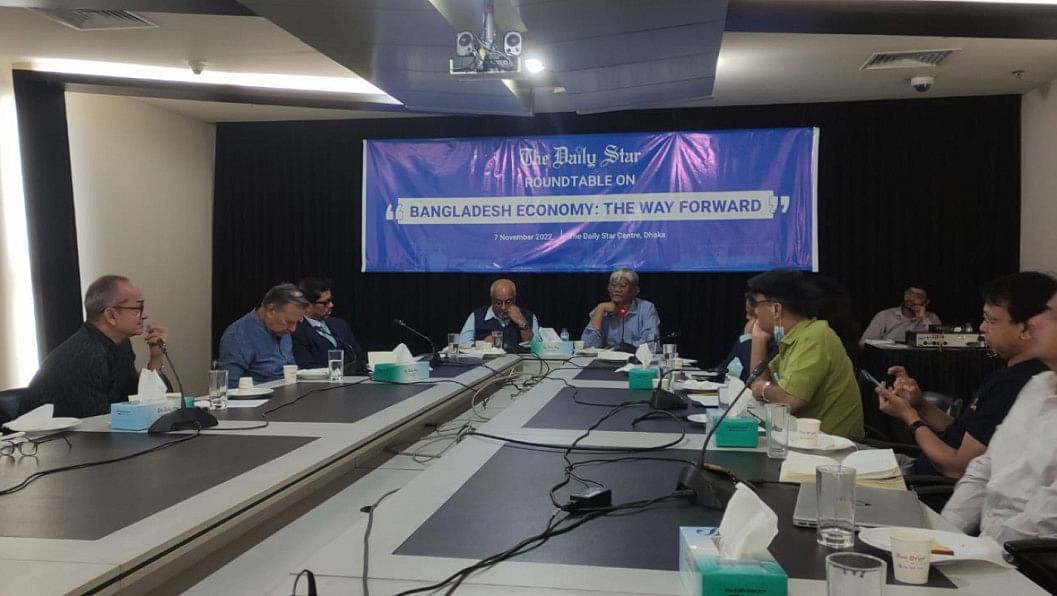 The government should come up with a clear strategy to stop fast depletion of the foreign currency reserves in a bid to save the country from a major crisis, said a noted economist today.
"The current status quo can't go on for another three to four months. If nothing is done, the country may be in a situation from where it can't get out," said Policy Research Institute's Executive Director Ahsan H Mansur at a roundtable at The Daily Star Centre in Dhaka.
Debapriya Bhattacharya, distinguished fellow of the Centre for Policy Dialogue; Salehuddin Ahmed, former governor of the Bangladesh Bank; Miran Ali, managing director of Bitopi Group; Sayema Haque Bidisha, economics professor of Dhaka University; and MM Akash, economics professor of Dhaka University, also spoke at the event moderated by The Daily Star Editor and Publisher Mahfuz Anam.