KEPZ to build first private hi-tech park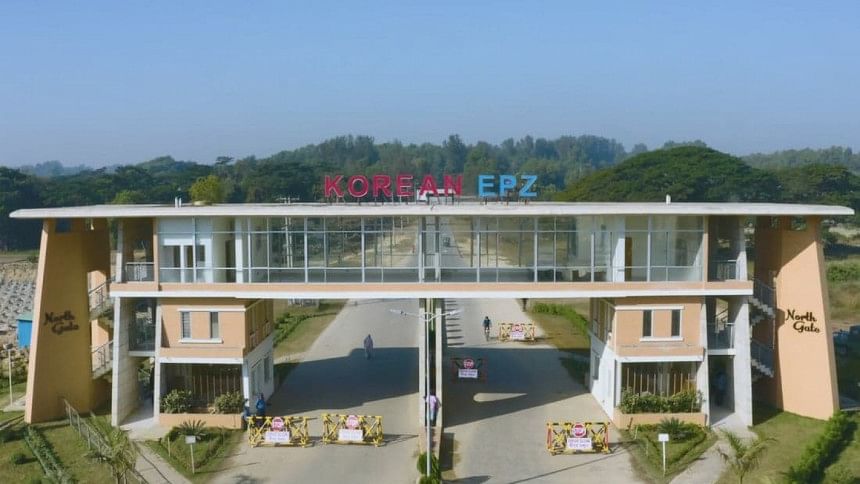 A hi-tech park will be set up at Korean Export Processing Zone (KEPZ) in Chattogram, which is owned by Korean global business conglomerate Youngone. 
The KEPZ will develop 100 acres out of 2,492 acres of land to set up the country's first privately-owned IT and hi-tech park.
A tripartite agreement was signed among Bangladesh High-Tech Park Authority (BHTPA), the KEPZ and Startup Bangladesh at the zone yesterday to develop a high-tech industry and innovation ecosystem, says a press release.
Cooperation will focus on developing infrastructures, increasing foreign investment, strengthening the start-up ecosystem and support entrepreneurs through upskilling by way of startup camps, design thinking and innovation projects.
The parties envision to collaborate and exchange knowledge and expertise regarding technology and associated sectors for innovations, developing collaborative relationship with foreign countries, especially with South Korea and the US, and conducting joint research activities.
"Bangladesh High Tech Park Authority will create digital entrepreneurs by developing an innovation ecosystem in the country to increase investment from the private sector," said State Minister for ICT Division Zunaid Ahmed Palak as chief guest.
There will be no problem in inflow of investment in the proposed park, although mutation of the land has not been completed, he said.
Palak said Samsung, another Korean company, wanted to invest in this park in 2004, but unfortunately it could not make the investment.
The government allocated the zone's land to Youngone in 1999.
Later, Samsung placed its investment in Vietnam and now exports $70 billion worth mobile products from there, he said.
Samsung has also been assembling mobile phones at a Bangladeshi factory in Narsingdi and will start producing sets within the next one year, Palak said.
"We want our youth to put their minds into creating jobs rather than looking for them," he said.
To stay ahead in the 4th industrial revolution, IT business incubators are being established in universities to work on the internet of things, robotics, cyber security and other modern technologies, he said.
Work to establish an IT business incubator at Chittagong University of Engineering and Technology alongside a Sheik Kamal IT training and incubation center at Chandgao of Chattogram are being expedited, said Palak.
Once these projects are implemented, the port and the business capital of Chattogram will grow into a modern IT business hub, he said.
"Some Tk 327 crore has been invested in different hi-tech parks all over the country by the private sector," said BHTPA Managing Director Hosne Ara Begum.
Some 13,000 jobs have also been created for youths, she said.
Through the support of digital startups, over 7,50,000 SMEs have been able to expand their businesses in different sectors, said Startup Bangladesh Managing Director and CEO Tina Jabeen.