Ispahani's Ghazipore, Neptune tea gardens win Green Factory Award 2020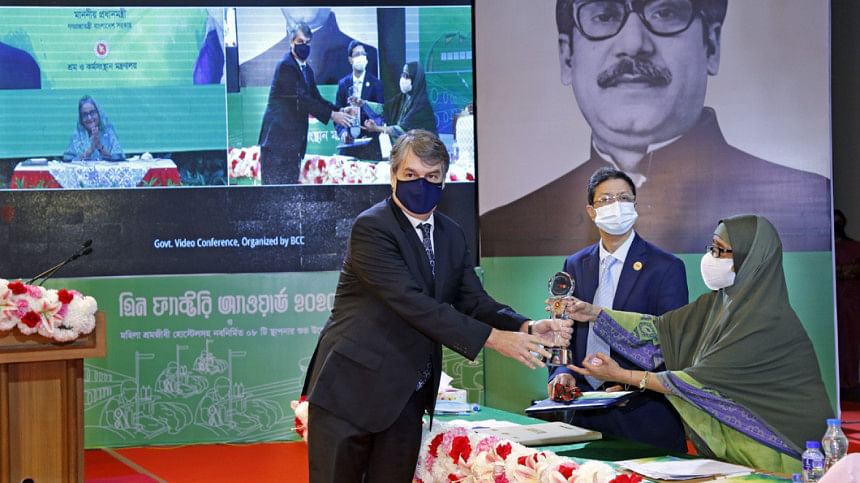 Ispahani Group's Ghazipore and Neptune tea gardens have won the 'Green Factory Award 2020' respectively.
The labour and employment ministry conferred the award to a total of 30 organisations in six sectors at a ceremony at Osmani Memorial Auditorium on Wednesday.
The company won the awards for its two tea gardens and factories in the tea category of the award as a recognition of their commitment towards the labour-friendly environment and the climate, said a press release.
Prime Minister Sheikh Hasina joined the event and delivered her speech virtually as the chief guest while State Minister for Labour Begum Monnujan Sufian and Labour Secretary Ehsan-E-Elahi handed over the award.
While receiving the awards, Mirza Salman Ispahani, chairman of the Ispahani Tea Limited, expressed his gratitude to all who are serving tirelessly in the tea gardens and tea factories.