Int'l collaboration ensures quality of locally made medical gowns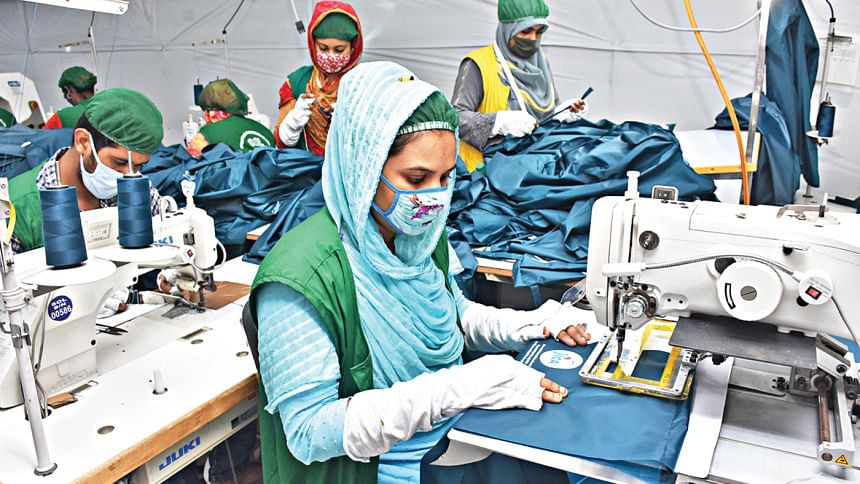 A local garment maker has started manufacturing medical gowns whose quality has been ensured through an international collaboration of public and private entities.
Over 3,000 of these gowns made by Snowtex Group were provided to frontline healthcare workers dealing with the Covid-19 pandemic in Dhaka, Cox's Bazar and Narsingdi yesterday by Japan International Cooperation Agency (Jica).
The collaboration came about under a project aimed at establishing a quality control system for personal protective equipment (PPE).
The Directorate General of Drug Administration (DGDA) is leading the technical working group to establish a quality control system for PPE.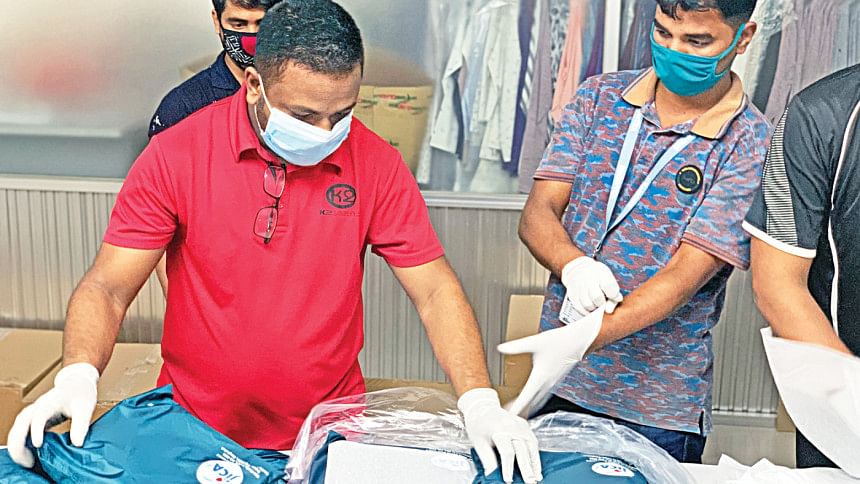 With global demand for PPE soaring amidst the pandemic, setting the standard was crucial for establishing the acceptability of the product and diversifying the country's exports.
This "technical working group" comprised representatives of World Health Organization, the Bangladesh University of Engineering and Technology, USAID, Jica and Japanese garment inspection company K2.
The group provided intensive monitoring and technical assistance for the gown's production in the past couple of months.
Running business in Bangladesh for over a decade, K2 was engaged by Jica to provide expertise, particularly in the area of physical inspection of PPE, and spearhead hands-on training with Snowtex Group. 
The quality of the gowns, including the fabric used, is based on the DGDA's strict standards while the final products were inspected thoroughly using leading Japanese technology, said a Jica official.
The initiative will do well to promote the local economy, the official told The Daily Star.
Bangladesh is well known for its huge garment industry, which witnessed a large number of layoffs when the pandemic hit hard. 
"I hope this will benefit all – not only health workers and garment factory workers but all the Bangladeshi people – in halting the spread of Covid-19," said Yuho Hayakawa, new chief representative of Jica Bangladesh.
"I expect this will further pave a way for export markets and bring more benefits to this country," he said.
Toshihide Yuda, deputy managing director of K2, expressed his commitment to the project.
"I wanted to do something that would contribute to the welfare of Bangladeshi people in this difficult time, as they gave me many great things," he said.
"Developing safe PPE helps not only health workers but also creates new business chances in Bangladesh. Actually, I have already received positive inquiries from overseas buyers while developing samples," he said.
It was a delight to find a niche in the market and secure jobs for workers, said SM Khaled, managing director of Snowtex Group.