Improve quality of budget implementation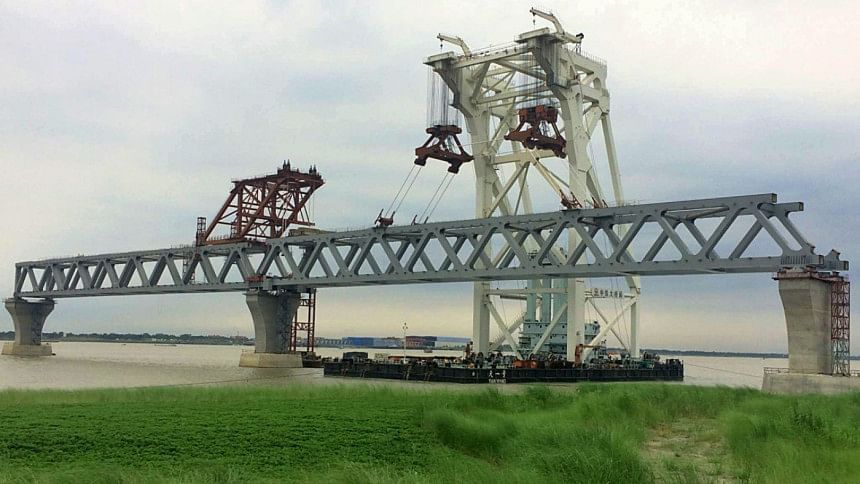 When the Awami League unveiled its manifesto for the 2018 general election, it emphasises 'continuity', highlighting their successes over the last decade and outlining their target to attain developed country status by 2041. The strategy to get there was to maintain a consistently high rate of growth and clocking double digit GDP growth rates in post-2021. This was in line with the promise Awami League made to further their 'inclusive growth' agenda, an area where Bangladesh has already registered significant success.
As the 2019 budget comes around, there is a strong expectation that concrete steps will be taken to fulfil these promises, but as can be expected, this is not going to be an easy road to travel on. Upon assuming office, Finance Minister, AHM Mustafa Kamal had announced that speedy implementation of mega infrastructure projects was his topmost priority. Bangladesh had initiated several ambitious infrastructure projects in the last decade, but has struggled to finish those projects. Due to a variety of reasons, ranging from land acquisition to political disputes to allegations of corruption, several large infrastructure projects have seen significant cost escalations. Finishing up the existing projects, as well as initiating the special economic zones, and the new mega-infrastructure projects in power, transport and IT sectors are now an urgent priority. Genuine decentralisaton of financial powers to the divisions outside Dhaka will not happen in a hurry, but the government must consider making a concrete start.
Another major promise was cleaning up the banking sector, which presents perhaps the most important hurdle. A failing banking sector, with mounting non-performing loans, resulting in limited supply of fresh credit for projects, is not conducive for Bangladesh's long-term growth plans. It has already been reported that credit-growth has hit a 56-month low at 12.07 percent in April 2019. With the Bangladesh Bank's recent proposals for tackling NPLs proving to be fairly controversial, the government probably realises that there are no easy technical fixes here. An empowered central bank would be key to this process, and the new government must prioritise this task keeping in mind its criticality to the entire economy. While this is not an issue that could fully be addressed in a budget, one hopes to see the finance ministry gradually stay out of decisions that are typically a central bank's mandate, such as setting interest rates.
A related issue that the government must tackle is that of improving the quality of budget implementation. To take an example, the difference between projected tax revenue and the actual revenues realised has been widening every year. Even after projected figures are revised downward mid-year, the actual collections fall short. The chairman of National Board of Revenue (NBR) said that less than one-third of potentially eligible taxpayers in the country pay taxes. The number of registered tax payers stands at 4 million. Experts agree that unless the National Board of Revenue brings in a structural change in how taxes are collected and succeeds in widening the income tax base, increases in tax revenues will be very difficult to realise. Bangladesh will find it extremely hard to transition to a developed country unless it manages to significantly increase its tax-to-GDP ratio which is currently around just 9 percent.
Another example from recent years is developmental expenditure. The government has revised down the current year's annual development plan (ADP) outlay, reducing it by 4.6 percent, but actual spending is expected to come in even lower. In some ways, it is by slashing the ADP that the government has managed to keep its fiscal deficit under control.
The finance minister had announced that provisional data showed that Bangladesh's GDP would grow by 8.13 percent in 2018-19. Bangladesh has been reporting over 7 percent GDP growth rates consistently over the last few years. However in recent years, several commentators and researchers have questioned the basis of these official statistics. It is generally accepted that the Bangladesh Bureau of Statistics has limited capacity and is influenced by political pressure. According to the Centre for Policy Dialogue (CPD), the growth rate figures are not in sync with other macro-economic indicators visible in the country. Other researchers too have pointed this out, and the risk one faces is that international aid as well as credit agencies start doubting the veracity of Bangladesh's national statistics. More transparency in the processes by which official GDP statistics were computed would help key domestic stakeholders engage more closely, so that they could be improved.
In summary, as one looks forward to this year's budget, we should be mindful of the challenges that face the government as it pursues a path of inclusive, manufacturing-driven growth. On one hand are the challenges of unlocking capital and infusing fresh credit in the economy, and on the other hand, is the task of ensuring credible macro-economic estimates are made that enables policymakers and institutions (both government and non-government) to diagnose correctly, the economic challenges and opportunities that Bangladesh faces.
The writer is Bangladesh country manager of Adam Smith International.