Huawei takes $50m project to develop ICT talents in Asia Pacific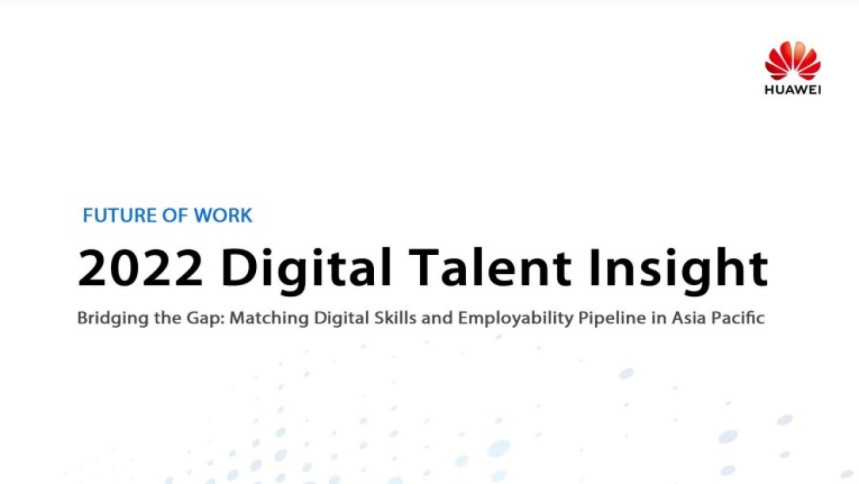 Chinese tech giant Huawei has launched a five-year $50 million budget to develop 500,000 ICT talents in the Asia Pacific region.
Experts from the region convened yesterday at the Digital Talent Summit 2021 webinar co-hosted by the Asean Foundation and Huawei to explore ways to step up developing digital talents as a huge shortage of skilled personnel continues.
International consultant Korn Ferry estimated a shortage of 47 million tech talents by 2030 in the Asia Pacific region. PwC found in a survey that more than 50 per cent of Asia Pacific CEOs say it is difficult to hire digital talent with the right skills.
The challenges have also entered a new phase as the Covid-19 pandemic has disrupted the digital talent landscape in Asia Pacific like never before, according to Huawei's 2022 Digital Talent Insight.
The world is in the midst of disruptions with emerging technologies such as 5G, cloud computing, big data, AI, IoT, and blockchain poised to dramatically reshape the digital economy. 
"We have gone beyond skills development (which can be learned) to seek 'transformation leadership'… It's all about the mindset…of talents who think of customers first…and who can take to the challenge the status quo," Gokhan Ogut, CEO of Malaysia's telcom Maxis, said at the webinar.
Vu Minh Khuong from Lee Kuan Yew School of Public Policy, Singapore, said apart from the ability to "make a breakthrough" new digital talents also need to have the skills to foster synergy, and even to transform the world with innovations.
He coined a framework for step-up talents called "Smart Model" with S standing for strategy role; M for momentum building; A for acquisition of knowledge; R for rethink; and T for trust building.