Hospitality sector lost Tk 17,300 crore during pandemic: BIDS survey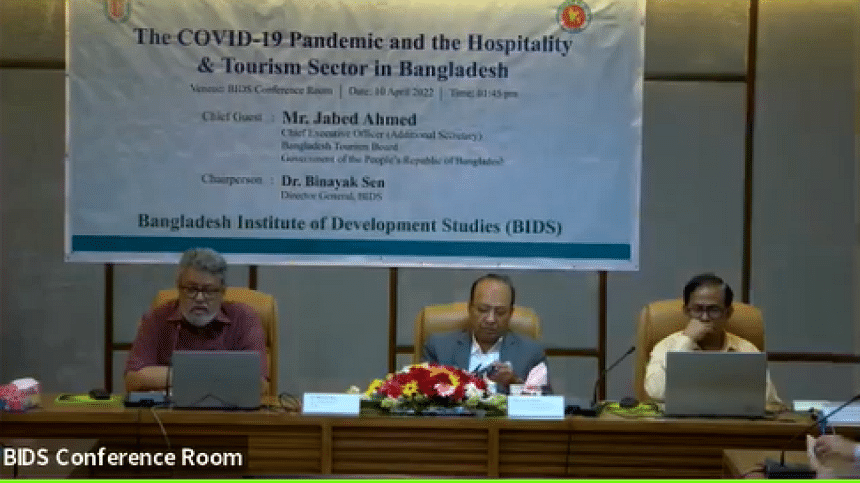 The country's hospitality sector has lost about Tk 17,300 crore in gross value added during the pandemic, according to a survey.
The sector would have contributed about Tk 26,000 crore in terms of gross value added if there were no pandemic, but the contribution was reduced to around Tk 8,700 crore because of the epidemic, the study estimated.
Bangladesh Institute of Development Studies (BIDS) conducted the primary survey with enterprises and employees drawn from 200 hotels and resorts, 138 travel agencies and tour operators, and 200 restaurants and 63 tourism SMEs across the eight administrative divisional cities and Cox's Bazar.
The findings of the survey titled "The Covid-19 pandemic and the hospitality and tourism sector in Bangladesh" were revealed at a seminar organised by the BIDS at its conference room in Dhaka today.
The survey showed that the sales and revenues in the sector dropped significantly in April-June quarter in 2020 compared to that of 2019.
This fall was about 84 per cent for hotels and resorts and 98 per cent to 100 per cent for tour operators and travel agents and amusement parks.