High prices may cut Ramadan demand for essentials by 20%
Commerce ministry forecasts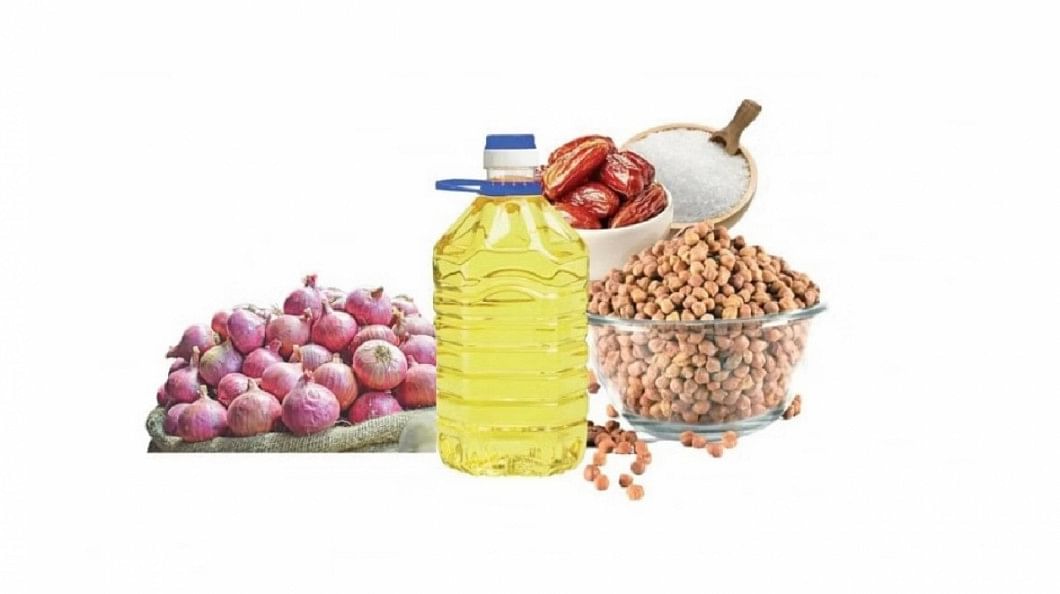 The demand for essential commodities may fall 20 per cent year-on-year in the upcoming month of Ramadan thanks to the high prices of the items in the market, according to a paper by the commerce ministry.
The paper was presented at a meeting of the taskforce on prices of essentials and market situation today.
Officials said industrial use of edible oil and sugar to make wheat-based foods such as biscuits and bread has already declined resulting from a slump in wheat imports.
Arrival of the grain by public and private companies stood at 21.58 lakh tonnes in the eight and a half months since July 1 this fiscal year, which is half of 40.12 lakh tonnes imported in 2021-22 fiscal year, according to food ministry data.
The use of edible oil is expected to decline as import of wheat remained lower.
Bangladesh has a stock of 302,160 tonnes of edible oil and the amount is little higher than the Ramadan requirement of oil.
Over 275,000 tonnes of edible oil are in the pipeline, according to the commerce ministry paper.
However, the current stock of sugar with different companies is below the requirement of the fasting month for Muslims.
The commerce ministry estimated that the demand for sugar doubles to 300,000 tonnes during Ramadan from average monthly requirement of 150,000 tonnes.
The present stock of sugar is 225,560 tonnes. Nearly 600,000 tonnes of sugar are scheduled to reach Bangladesh, according to the commerce ministry paper that suggested for taking steps to settle letters of credit of essential commodities on priority basis.