Palm super oil price cut by Tk 12, sugar by Tk 6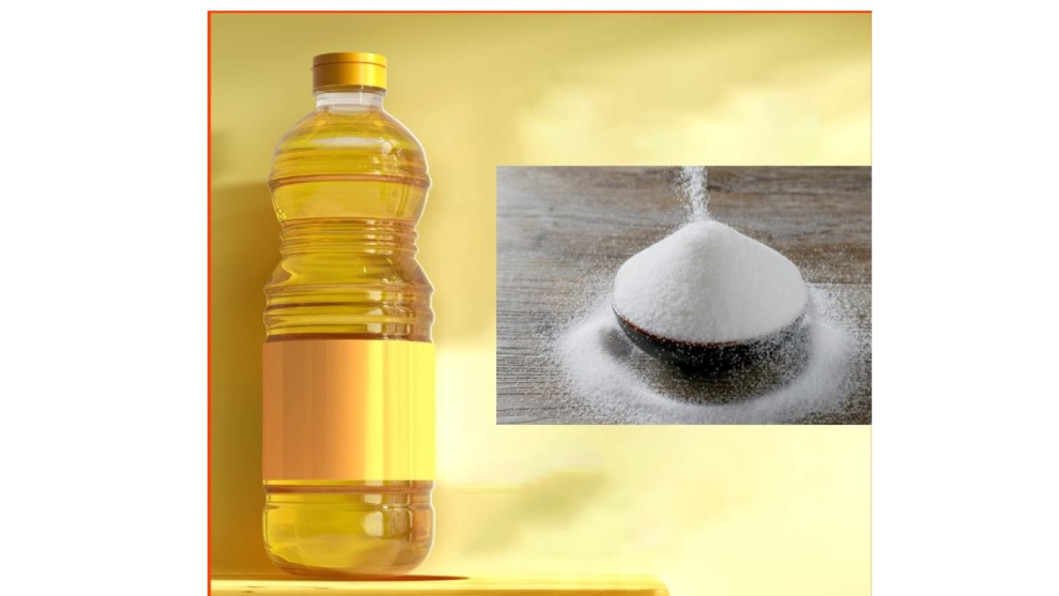 The government today cut the retail prices of loose palm super oil by Tk 12 a litre and packaged and loose sugar by Tk 6 per kilogramme (kg).
The new retail price of loose palm oil (super) has been fixed at Tk 133 a litre and refined packaged sugar and loose sugar at Tk 89 a kg and 84 a kg respectively.
The new prices will come into effect on September 25, the commerce ministry said in a statement.
The new price level of these commodities has been fixed after an assessment by the Bangladesh Trade and Tariff Commission, Senior Commerce Secretary Tapan Kanti Ghosh told The Daily Star.
"We are also assessing the prices and stock of some other imported goods like soybean oil and MS rod. We may announce the retail prices of those goods soon."