Garment workers' buying capacity falling: study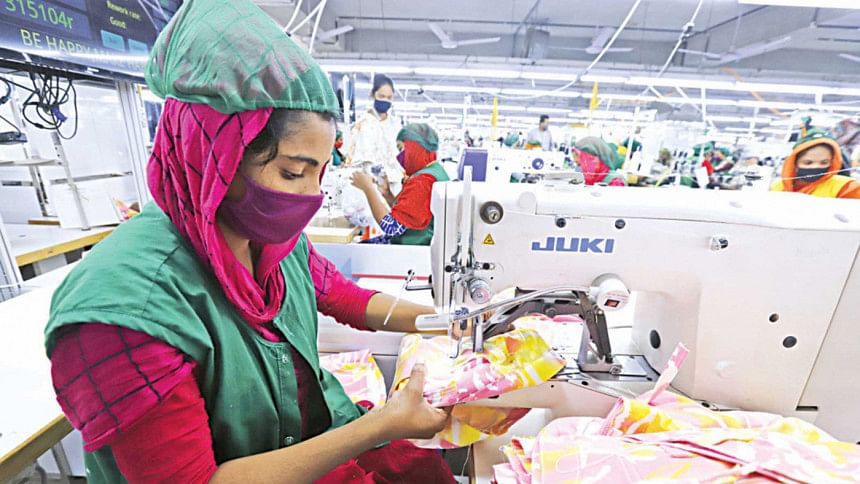 Rising cost of living has been eroding the purchasing power of readymade garment workers even though they are earning more through overtime duty apart from regular work hours, said a study released today.
The RMG workers are working more than 10 hours per day on an average. Even after working overtime, the additional meal and house rent are eating up most of their earnings, said the survey by The Microfinance Opportunities in collaboration with the South Asian Network on Economic Modeling (Sanem).
"Even with higher income supported with higher income, the purchasing power of RMG workers is declining," said Bazlul Haque Khondker, chairman of Sanem, unveiled the findings on "The Lives of Garment Workers during COVID-19" at a webinar.
The study finds that the monthly rent payment made by a garment worker was Tk 3,500 as of March 2022, representing a 17 per cent increase over a period of two years. On the other hand, the price of rice per kg has been increased by 12.5 per cent between September 2017 to January 2022.