Garment makers urged to buy yarn from local market
Textile millers made the demand today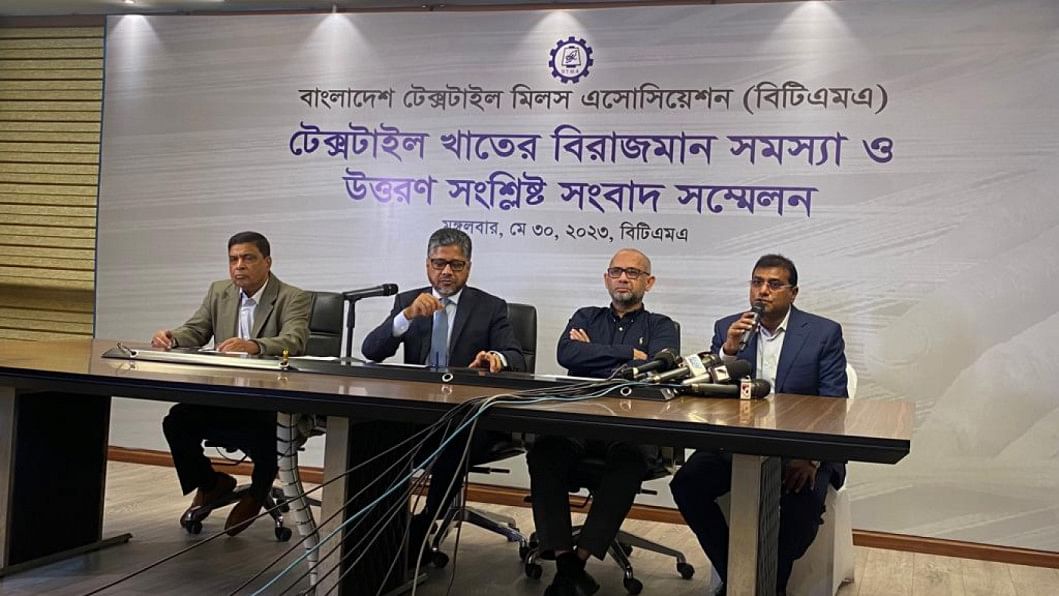 Primary textile millers today urged the woven and knit garment makers to open back-to-back letters of credit (LCs) and buy yarn from the local market to reduce stockpiling of unsold yarn and save US dollar.
The textile millers also demanded the government for increasing the allocation from the Export Development Fund (EDF) to $30 million from $20 million to help them overcome the crisis caused by the unsold yarn.
Mohammad Ali Khokon, president of Bangladesh Textile Mills Association (BTMA), placed the demands at a press conference at the BTMA office in Dhaka today.
Fazlul Haque, vice president of the BTMA, and Syed Nurul Islam, director, were also present at the press conference.