Garment factories start PPE distribution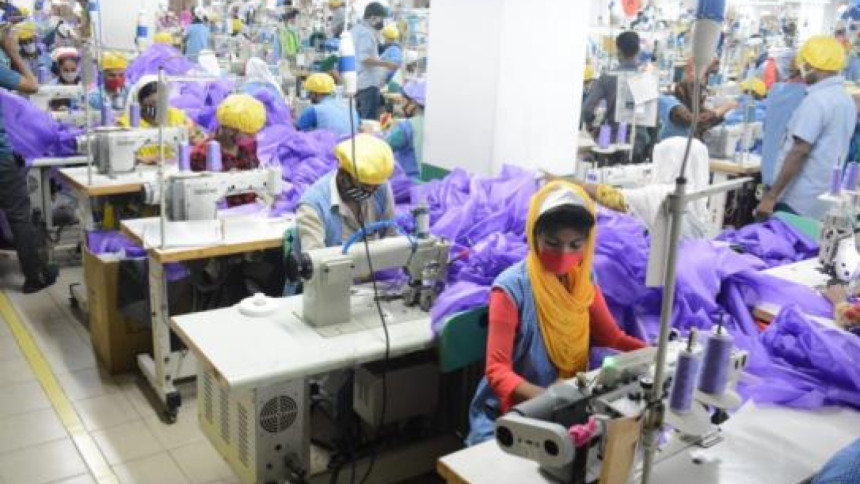 Two of the garment factories that are producing the critical personal protective equipment (PPE) yesterday started distributing the safety gear to doctors and nurses in various hospitals, helping them in their fight against the coronavirus.
Of them, Snowtex and Urmi groups distributed 500 and 900 PPEs respectively.
They are producing the items under an initiative of charitable Pay It Forward Bangladesh, an US-based non-profit Manush Manshuer Jonyo Foundation, the Bangladesh Garment Manufacturers and Exporters Association (BGMEA), ex-BUETians, the Arunachal Trust and some employees of the Bangladesh office of British retail giant Marks & Spencer.
On the first day, Snowtex produced the items and distributed them among the doctors and nurses to get their feedback about the products, according to its Managing Director SM Khaled.
If no question is raised about the design and pattern, Snowtex will go for a massive production run, Khaled said.
Snowtex plans to make 2,000 PPEs a day. Once the government-announced general holiday is over on April 4, daily production would go up to 5,000 units.
The company will produce a total of 50,000 PPEs and will not make any profit from the sale of the goods.
Khaled is charging for only the production cost, while he will supply 17,000 PPEs worth Tk 1.10 crore free of cost.
"I have a plan to export PPEs as my long-time foreign buyers are asking for the gears," he added.
Urmi Group, another leading garment exporter, gave the PPEs to a hospital in Dhaka yesterday, according to its MD Asif Ashraf. He plans to manufacture 3,500 PPEs per day.
Five garment factories started producing the PPE on Thursday, and seven more joined them.
The initiative will start free distribution of PPEs after two days, said Navidul Huq, a BGMEA coordinator.
The PPEs will be given not only to doctors and nurses but also to government and semi-government organisations for free, he said.
Beximco began handing over PPEs worth $1.8 million to hospitals and organisations, the corporate giant said in a statement yesterday.
Health workers need PPEs because if they don't wear the gear they are at increased risk of contracting the virus and passing it on to patients.
The demand for PPEs has risen sharply after the first Covid-19 case was confirmed in the country on March 8.
Meanwhile, a majority of the factories in Ashulia, Savar, Mirpur, Maona, Tongi, Gazipur and Chattogram that had opened in the morning had to suspend production as workers walked out for fear of coronavirus contagion, said BGMEA President Rubana Huq, president.
Earlier on Friday, both the BGMEA and the Department of Inspection for Factories and Establishments said in separate statements that factories with orders from international retailers could stay open after taking adequate hygiene for workers.