October exports hit historic high at $4.73 billion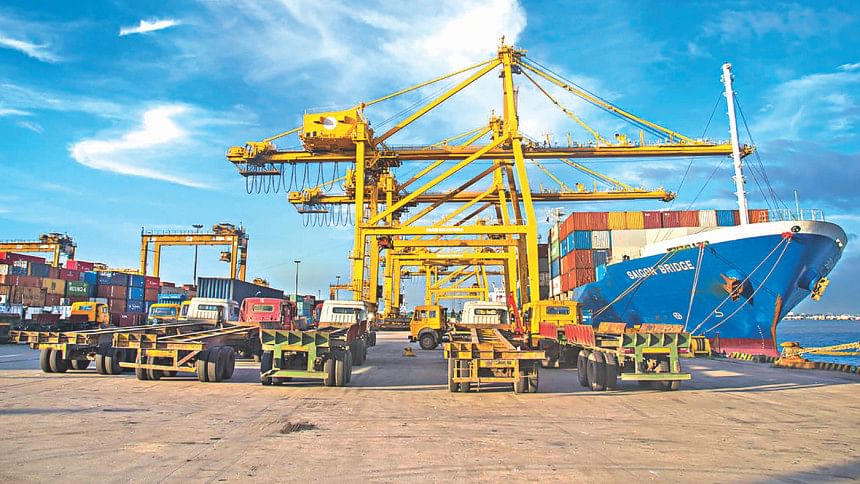 Export earnings increased 60.37 per cent year-on-year to $4.73 billion in October, the highest ever for a single month in the history of Bangladesh.
The stunning rebound of apparel shipment mainly contributed to the extraordinary monthly earning in October, exporters said.
Garment shipment grew because of four reasons. The first one is the shifting of work orders from China, Vietnam, India and Myanmar as the cost of production in those countries also rose.
Moreover, a good portion of the October earning actually is the previous deferral payment that the local suppliers faced last year because of suspension and on hold work orders worth $3.18 billion thanks to the severe fallouts of Covid-19.
The US and European buyers have bought the goods from Bangladesh in bulk quantity to sell those in the time Christmas as they also reopened their economies and stores with the improvement of the Covid-19 situation.
The fourth reason is the slight increase in prices of Bangladeshi garment items because of higher freight charge and cost of raw materials, exporters said.