Eliminate vested quarters to control medicine, edible oil prices: competition commission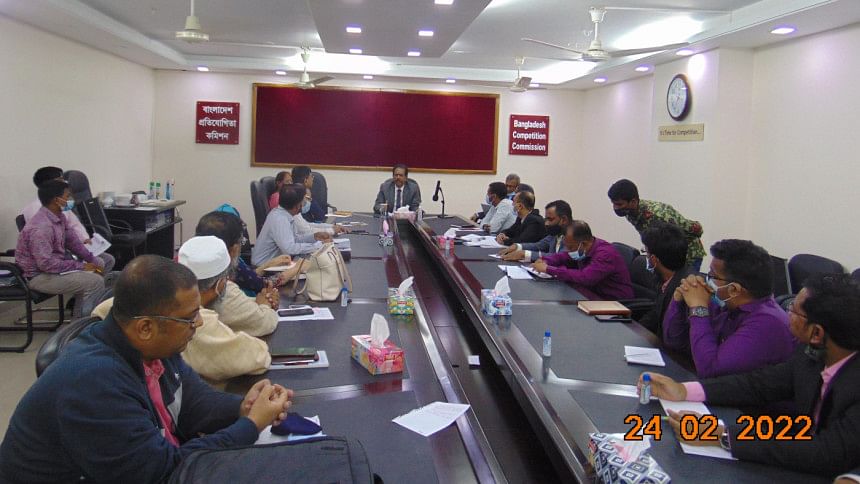 Competition Commission Chairperson Mofizul Islam has urged different departments and authorities concerned to eliminate the vested quarters who are manipulating prices, import and the supply chain of medicine and edible oil.
He made the call in two separate meetings with the top officials of the commerce ministry, drug administration, the Trading Corporation of Bangladesh and different market monitoring agencies at the commission's head office in Dhaka's Bangla Motor today.
"We have been carrying out regular inspections at pharmacies and pharmaceutical factories, conducting raids, monitoring and identifying fake-adulterated medicines," said Mohammad Mozammel Hossain, director of the directorate general of the Drug Administration.
The meeting discussed the issues of reviewing the difference in the price of medicines, monitoring of adulterated medicines, import exports, price of medicines used in coronavirus treatment, compatibility of quality and price, fraudulent market price.