Economy showing signs of a turnaround
Says finance minister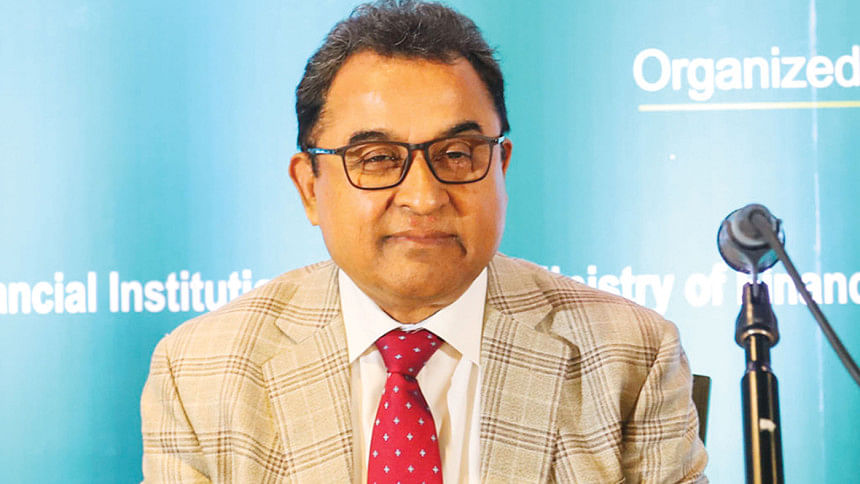 Despite the effects of the ongoing coronavirus pandemic on various fronts of the economy, Bangladesh has been on the right track and is giving signals of a turnaround, Finance Minister AHM Mustafa Kamal said yesterday.
"We are heading towards our desired goal," he said while placing the review on implementation of a Tk 568,000 crore national budget for fiscal 2020-21 and the macro economy in the July-September quarter in parliament.
Kamal made the remark citing growth of the economy, per capita income, exports, remittances, increasing foreign exchange reserves and stable exchange rate in the first quarter of fiscal 2020-21, ending in June.
He said the pandemic-induced global economic downturn slowed the country's economic growth to 5.24 per cent in fiscal 2019-20, a year after it registered 8.15 per cent growth, which was the highest since 1974.
He said the government's timely initiatives and implementation of stimulus packages to reinvigorate businesses and economic activities were signalling that the economy was turning around.
The implementation of stimulus packages has been helpful in bringing dynamism in business activities, protect and create jobs as well as create domestic demand, he said.
"I want to firmly say that it will be possible to keep the pace of economic development in the rest of the period of the fiscal year," Kamal added.
The finance minister also said the government would focus on increasing public investment in health, education and human resource development, accelerate the pace of private sector credit flow, reduce poverty and increase export and import.
He also stressed on reforms of revenue management and the financial sector.
The first quarter review on budget implementation showed that public expenditure declined 7.57 per cent to Tk 62,914 crore in the July-September period of fiscal 2020-21 from Tk 68,068 crore in the same period a year ago.
Implementation of the annual development programme also dropped in the first quarter of the current fiscal compared to the same period a year ago.
Revenue collection by the National Board of Revenue, however, grew 4.11 per cent year-on-year to Tk 49,960 crore during the period, according to the report presented by Kamal.
The finance minister also hoped that private sector credit flow would grow because of increased foreign and local investment after the implementation of government mega projects.
Citing 32 per cent growth in government borrowing in the July-September period, Kamal said increased government borrowing would not create any problem in financial sector management.