DSE inches up, CSE edges down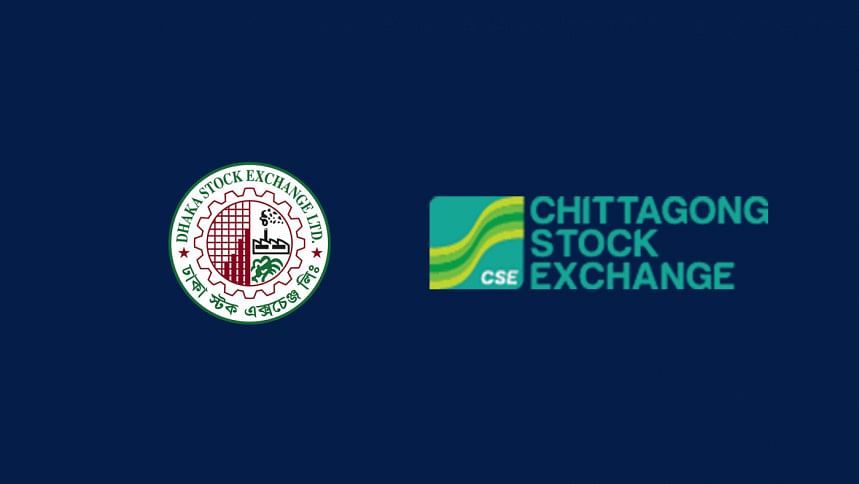 The prime index of the Dhaka Stock Exchange, DSEX, inched up 5 points or 0.08 per cent today to close the day at 6,279.
The DS30, the blue-chip index, edged down 0.08 per cent to 2,198 while the DSES, the Shariah-compliant index, went up 0.27 per cent to 1,373.
Turnover, a key indicator of the market, dipped 13 per cent to Tk 721 crore.
Of the securities, 94 advanced, 56 declined and 196 did not show any price movement.
CVO Petrochemical Refinery made the highest gain with an increase of 9.6 per cent.
Shurwid Industries, Legacy Footwear, Eastern Cables, and Apex Foods were among the top gainers.
Emerald Oil Industries was the sharpest loser, shedding 5.1 per cent.
BD Thai, Prime Islami Life Insurance, Intech Limited, and Ambee Pharmaceuticals were also on the list of significant losers.
Intraco Refueling Station was the most-traded stock on the day with its issues worth Tk 27 crore transacting.
Agni Systems, CVO Petrochemical Refinery, Unique Hotel & Resorts PLC, and Eastern Housing registered significant turnover as well.
The Caspi, the all-share price index of the Chittagong Stock Exchange, lost 1 point to close at 18,503.
Of the issues, 62 rose, 44 retreated and 114 did not see any price swing.
However, turnover of the port city bourse rose 37 per cent to Tk 22.5 crore.