Discard the word 'impossible', rather say 'why not?'
Says Arif Khan, CEO and managing director of IDLC Finance Ltd, at The Daily Star's The Chief Executive Show powered by Marico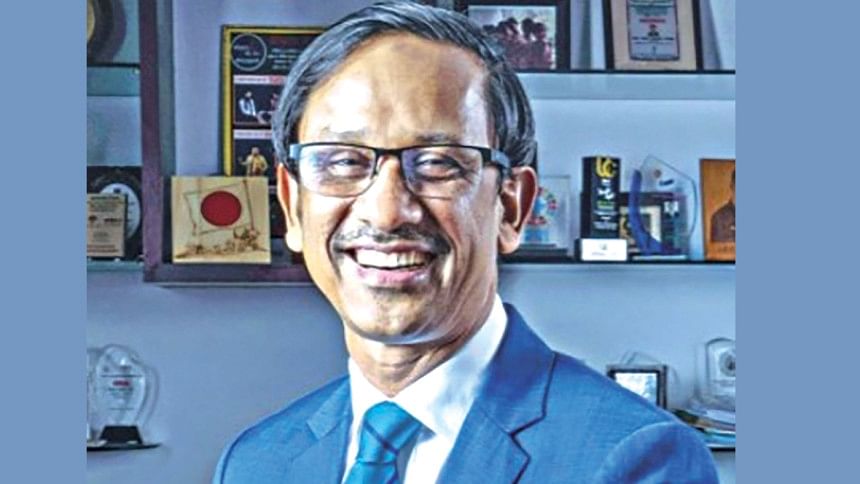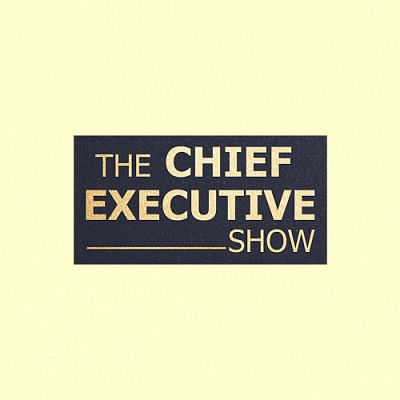 the scars of the prolonged coronavirus pandemic are deepening, experts are expressing concerns that the global economic recovery will be fragile and patchy.
But some financial leaders of the world still believe in hope and Arif Khan, CEO and managing director of IDLC Finance Ltd, the country's largest multi-segment non-banking financial institution, is one of them.
He believes that people will not be defeated, the world will never be stopped and optimistic vision during crisis times will bring solutions.
To be negative, 99 per cent start the process by saying it is not possible, he said. "Normally clerks start by saying no and leaders say 'why not?',"
Drifting through the dilapidated roads of crisis was challenging for a CEO as 70 per cent of IDLC's regular clients were failing and the business almost halved.
The most obvious thing to increase profitability was to cut jobs and salaries. But Khan had a lot of discussions and logical struggles not to dismiss a single one.
"We all were nervous in the early days, but I thought and still believe that these people were in the team when we made a good profit. So, why ditch them in hard times?" Khan expressed.
Despite the Covid-19 outbreak, IDLC Finance was successful in declaring profits for the nine months to September this year. "The company seems to have a good year and regained its market share impeccably."
Founded in 1985 as a lease finance company with five staff, IDLC Finance is now operating with 40 branches with around 1,500 employees.
For the last 35 years, the company is 'Financing Happiness' with a vision to become the best financing brand of the country.
To IDLC Finance's CEO, everyone of the company must know and understand the vision and purpose of the organisation.
"When I can align my values with the organisation's purpose, my job will become my passion," said Khan, who joined IDLC Finance in April 1996 as a senior officer.
As IDLC's purpose is to spread happiness through financing, Khan always makes sure that the colleagues are happy first to understand it.
It also gives comfort to depositors that their funds would be protected and makes the shareholders happy by giving 35 per cent cash dividend, one of the highest in the entire financial sector.
"When everyone believes in the vision, they all participate to make it a shared vision, which helps in achieving the ultimate result," he said.
To Khan, structured process is the heart of an organisation, which is not an individual but an engine. Every successful organisation works in detail on small things and that is the process.
"It's like nature. Everything is running in a well-defined process without collision."
There is a strong belief that only older and experienced people are great in taking decisions on loans. But at IDLC, 70 per cent of the loans are approved by the people having only 4-5 years of work experience.
Khan said it took 10 years to establish a structured process.
"Every employee knows the programme guideline, which explains when to give a loan and when not to."
"Not in writing, but the practice of a solid structured process by the entire team will bring better success than person-oriented organisations," he said.
The former commissioner of the Bangladesh Securities and Exchange Commission believes that converting learning into knowledge through years of practice and being great in people management are vital in becoming a CEO.
In an orchestra, the audience see that the conductor is doing nothing but swinging his baton. But in reality, that is the key to orchestration.
A CEO's job is similar. He manages an entire team by bringing out their best to make the company successful.
"To become a great leader, listening to colleagues is a must. If I start talking too much, then I don't belong to people management."
"The more I listen, the more I can touch their heart," said the managing director, who previously worked for AB Bank, BAT Company Bangladesh, Beximco Fisheries and Zenith Investments.
He also thinks kindness is a rare and a must-have quality of a leader, who forgives his colleagues' mistakes and always takes all responsibilities in his shoulder first.
When they see these features in a leader, their trust is achieved and things will then move much faster, Khan said.
But in conglomerates, it is hard to manage all departments to follow a definite vision. But constant coaching by the leaders can help in reaching the goal.
A transparent debate among the leadership is also mandatory to make everyone realise whether their key performance indicators are aligning with the company's vision or not, Khan said.
Born and brought up in Dhaka, Khan wanted to become a doctor or engineer. But suddenly he changed his course of life by deciding to study commerce.
Later at Dhaka University's finance department, his career goal was set into investment banking and he started his career at Arab Bangladesh Bank Ltd (now AB Bank) in 1991.
After becoming IDLC Finance's chief financial officer, an esteemed position for any finance professional, Khan decided to start his journey toward becoming the CEO.
"It was not an easy task. They were not supposed to give me the position just because I wanted to be there. But I had to work hard to achieve the skillset so that it comes automatically," he said.
With a plan to face new challenges, Khan convinced the company and started a new division—Emerging Corporates—with a small team. It was hard, but he realised that in sales and relationship, one must have patience.
Over the years, the Emerging Corporates division becomes Small and Medium Enterprise Finance Division, which is now IDLC's largest finance division since the launch of the division 15 years ago.
That big leap in career also boosted Khan's position inside IDLC. In 2009, he was promoted as deputy CEO.
"No visible results are seen in the corporate world unless you silently and very dedicatedly work for at least five years. That's the missing link of becoming a top leader someday," he said.