Denim Expert's Mostafiz 'sustainable fashion champion'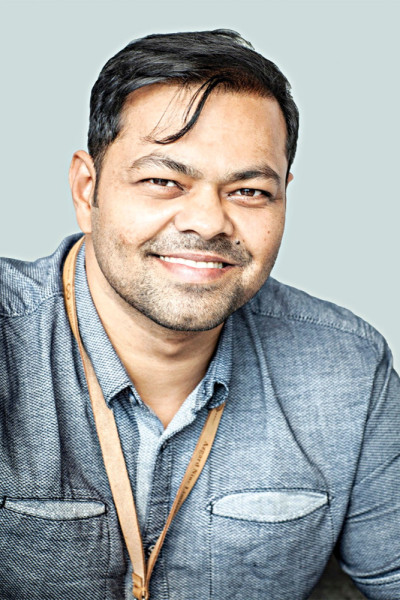 Mostafiz Uddin, managing director of Chattogram-based exporter Denim Expert, has been accorded a "Sustainable Fashion Champion" title at Drapers Sustainable Fashion Awards 2021.
Drapers, a 134-year-old fashion magazine based in the United Kingdom, introduced the awards last year at its annual Sustainable Fashion Conference, which brings together global fashion stakeholders.
The award is said to recognise strides in reducing the fashion industry's environmental impact and creating fairer working conditions across the supply chain so that lessons can be taken from the best practices, according to a message from Mostafiz.
This year the conference took place virtually on March 10 where he received the accolade from an independent panel of sustainability and fashion retail experts for promoting sustainability and driving expected changes.
Last year World Economic Forum made an honourable mention of Denim Expert in its "New Champion" award category for extraordinary leadership in sustainability and inclusivity in the apparel supply chain.
"Described as a pioneer by many in the industry, Mostafiz was the first contributor from Bangladesh to the Zero Discharge of Hazardous Chemicals Foundation, and the first denim manufacturer in the country to join the UNFCCC for Climate Action," said the Drapers judges.
They highlighted him being the founder and CEO of Bangladesh Apparel Exchange, which aims to bridge the gap between manufacturers, buyers and policymakers in the country to accelerate sustainability.
"During the pandemic our winner put his head above the parapet to campaign for the rights of Bangladeshi suppliers facing cancelled and unpaid orders," they added.
Jill Geoghegan, acting editor of Drapers, said, "Despite the challenges thrown up by the coronavirus pandemic, fashion brands and retailers increasingly recognise that sustainability is a business imperative."
"Many businesses continued to invest in cleaning up their supply chains and introducing new models of working, despite the unprecedented trading conditions," according to Mostafiz.
"During the pandemic, I was vocal about the issue of buyer-supplier relationships and, in speaking out, I wanted to champion the cause of suppliers all over the world," he said. 
"Too often suppliers in garment supply chains do not have a voice because they fear that by speaking out, they will be treated unfavourably by brands," he said.
"All I want to see is a fair, ethical and sustainable industry where buyers and manufacturers work in an environment of collaboration, not conflict," he added.
The judges were namely Kerry Bannigan, founder of Conscious Fashion Campaign, Sarah Ditty, global policy director of Fashion Revolution, Miriam Lahage, founder of Aequip, Samata Pattinson, CEO of Red Carpet Green Dress, Caroline Rush, CEO of British Fashion Council, Lucy Shea, group CEO of Futerra, Jane Shepherdson, chairman of My Wardrobe HQ, and Dilys Williams, director of the Centre for Sustainable Fashion.