DCCI seeks greater market access to Turkey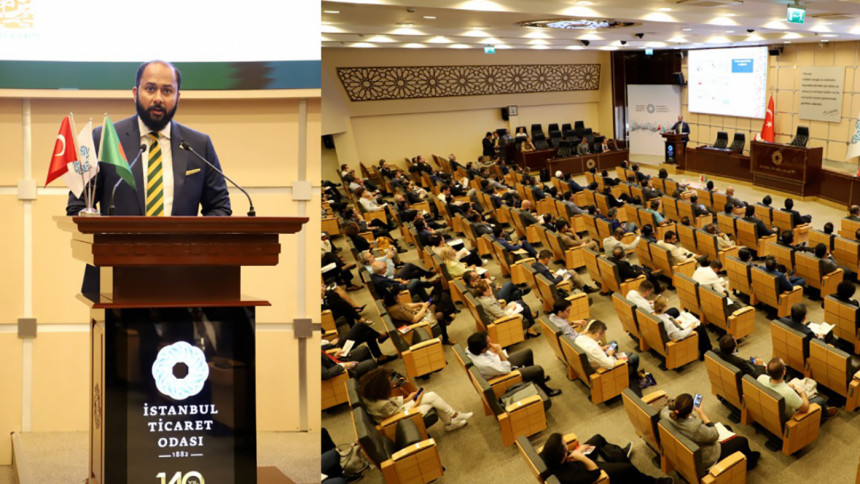 The Dhaka Chamber of Commerce and Industry (DCCI) has sought investment from Turkey and greater market access to the country in order to boost bilateral trade between the two nations.
Two-way trade between Bangladesh and Turkey was $871.55 million in the fiscal year of 2020-21 which was in favour of Bangladesh, said DCCI President Rizwan Rahman.
"But the volume of this trade is not at the expected level," he said in a press release. 
Rahman is now leading an 86-member business delegation to Turkey to seek investment and market access.
Turkey is the 23rd largest export destination for Bangladesh and the 29th largest foreign investor in the country amounting to $30.51 million.
Rahman said the existing bilateral trade volume does not reflect the actual trade potential between the two friendly countries.
"Bangladesh and Turkey can work together to form an effective D-8 economic bloc."
The D-8 Organisation for Economic Cooperation, also known as Developing-8, is an organisation for development cooperation among Bangladesh, Egypt, Indonesia, Iran, Malaysia, Nigeria, Pakistan, and Turkey.
The DCCI chief also urged Turkey to exchange knowledge, transfer industrial technology, extend support in building the capacity of small and medium enterprises, and strengthen research collaboration and the agro-value chain.
He requested Turkish investors to invest in Bangladesh and import more products from the country.