Chinese garment maker to invest $40m in Bepza economic zone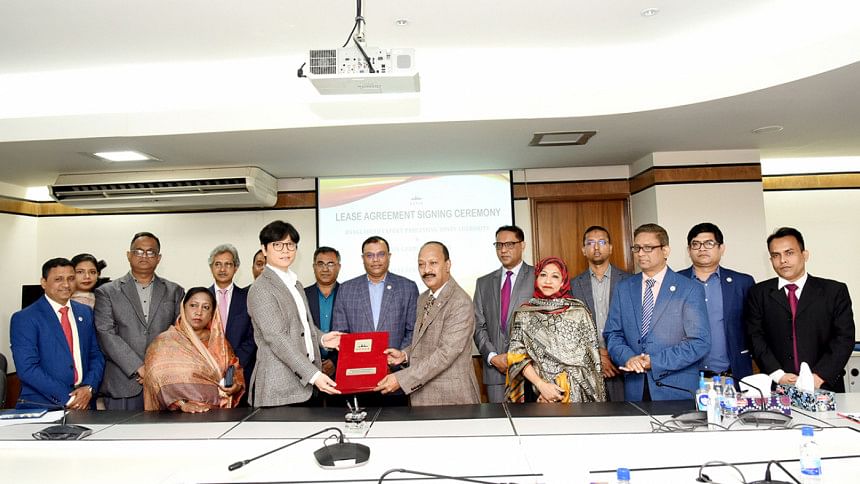 A Chinese garment manufacturer signed an agreement with Bangladesh Export Processing Zones Authority (Bepza) today to invest $39.70 million in setting up a high-end industry in Bepza Economic Zone of Bangabandhu Sheikh Mujib Shilpa Nagar in Mirsarai, Chattogram.
Fenix Garment will annually produce 10 million high-end garment products, including sports and motorcycle safety jackets, coveralls, hospital gowns, personal protective equipment, luggages and backpacks and create employment for 15,820 Bangladeshis, said a Bepza press release.
Addressing the signing ceremony at Bepza Complex in Dhaka, Ma Zhuang, chairman of Fenix Garment, said, "I have been in Bangladesh for the last 12 years operating two factories in Cumilla and Chattogram EPZs (export processing zones)."
"Fenix Garment is going to be our third venture under Bepza," he said, appreciating Bepza's one-stop service in running business smoothly inside the EPZ.
On investing in Bangladesh, he said, "I have explored many countries across the world for investment but found investment-friendly environment, a quality workforce of Bangladesh, especially the EPZs, and Bepza Economic Zone is the best choice for me to expand my business."
Bepza Executive Chairman Maj Gen Abul Kalam Mohammad Ziaur Rahman assured providing support for setting up the industry and starting operations. He also urged the company to make optimum use of land and use rooftops for producing renewable energy.