Business climate worsened in 2022 due to corruption: CPD survey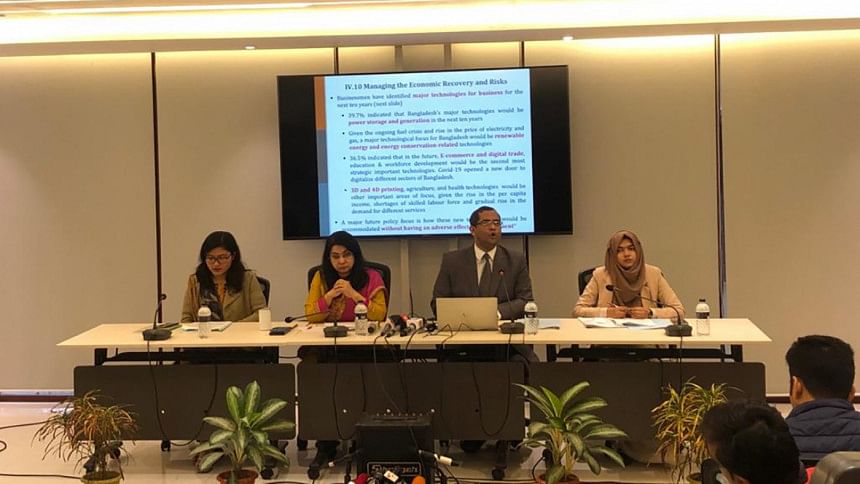 The country's business environment deteriorated in the calendar year 2022 compared to the previous year mainly due to corruption, according to a survey by the Centre for Policy Dialogue (CPD).
Corruption was one of the major barriers to doing business in Bangladesh as 64.6 per cent of the respondents complained about the high level of corruption, it said.
The study is part of the World Economic Forum's (WEF) annual survey titled "Executive Opinion Survey", which was carried out on 11,800 respondents from 121 economies from April to July of 2022. In Bangladesh, the CPD conducts the survey.
"Corruption was the most problematic factor for doing business for the majority of enterprises," said CPD Research Director Khondaker Golam Moazzem while making a presentation on the findings of the survey at an event at the CPD office in Dhaka today.
"The majority of the respondents faced corruption in paying taxes, receiving licences, and securing the connections for utilities like gas, electricity, and water as well as during the export-import trades."
The other major problematic factors included inadequate infrastructure, limited access to finance and inefficient bureaucracy and they hampered the business environment to a large extent, Moazzem said.
The challenges have been multiplied through new factors such as higher inflation, volatility in the foreign currency market and policy instability, said the economist.