BSEC steps in to beef up bond market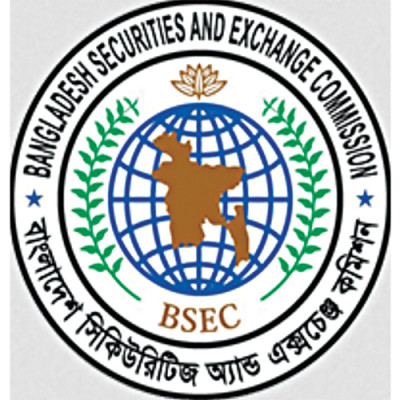 The stock market regulator has stepped forward in strengthening the bond market so that it can be a long-term source of finance.
The Bangladesh Securities and Exchange Commission (BSEC) in a meeting yesterday passed an order making getting listed a prerequisite for entrepreneurs issuing perpetual bonds.
A perpetual bond is a fixed income security with no maturity date, for which these are not redeemable.
IDLC Investments Managing Director Md Moniruzzaman welcomed the BSEC's decision, saying that now investors of the perpetual bonds would be able to avail an exit route.
Every instrument should have an exit route but perpetual bonds had no such route, he said, adding that this listing in the secondary market would help popularise perpetual bonds for issuers. Investors now will be interested in buying the perpetual bonds, he said.
It would be positive for the stock market too because those involved will get another instrument apart from equity, he added.
If any issuer wants to raise funds by issuing perpetual bonds, they need to raise at least 10 per cent through public offering, the BSEC said in a press release yesterday.
Already 11 banks have got the nod to raise funds through issuing perpetual bonds. The lenders will take steps to enlist the bond in the market through direct listing.
Eleven banks are collecting Tk 4,900 crore in total through the perpetual bond, according to the BSEC data.
The listing of perpetual bonds will be good for the market because it will enhance liquidity, said Ershad Hossain, CEO of City Bank Capital.
If bond issuers perform well, it will create scope for safe investment also, he said.
To ensure demand-side pressure, the BSEC set some conditions for institutional investors seeking to buy the debt securities.
Market intermediaries such as merchant banks and portfolio managers, asset management companies and stock dealers will have to invest at least 3 per cent of their investment in the listed debt securities within June 30 of 2022, said the BSEC.
Each mutual fund will have to invest at least 3 per cent of their funds into listed debt securities and it will be ensured by the respective trustee of the funds.
This 3 per cent is comparatively low because bond sizes are not that very big and so the percentage should be bigger, said Hossain.
Trustees need to play a vital role to ensure sustainability of the bond market and so their eligibility, qualification and remuneration should be up to the mark, he said.
If trustees fail to ensure close monitoring, it will have an impact on the bond market and so the regulator should take steps in this regard, he added.
In the meeting, the BSEC decided to certify Shanta Equity as a full-fledged merchant bank.
BSEC Spokesperson Rezaul Karim said perpetual bonds would be listed in the main board.