Brac Bank partners with five new remittance exchange companies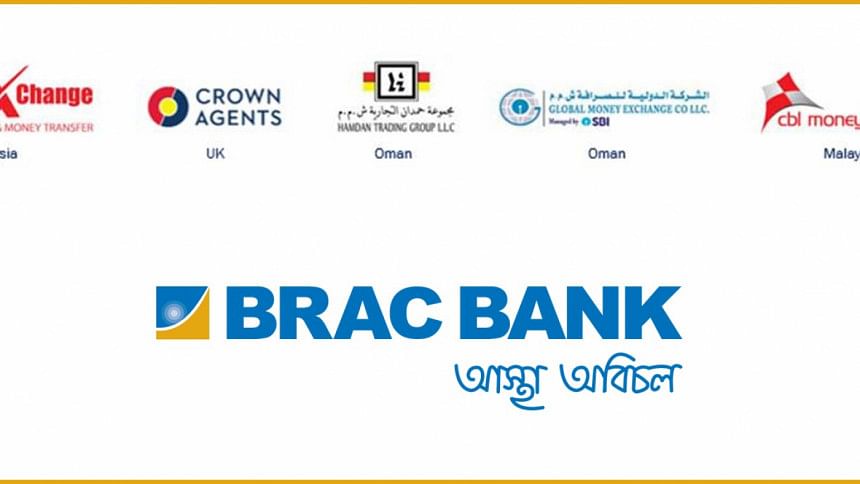 Brac Bank has partnered with five new exchange companies to channel wage earners' remittance through its countrywide network.
The new remittance partners are: KL Remit Exchange SDN BHD (Malaysia), CBL Money Transfer (Malaysia), Crown Agents Bank (UK), Hamdan Exchange LLC (Oman), and Global Money Exchange Company (Oman).
Earlier, the bank also obtained permission from Bangladesh Bank as per the regulatory guideline.
"Wage earner remittance is an important driver of our economy and also a major contributor to the nation's foreign currency reserve," said Mahiul Islam, head of retail banking at Brac Bank.
"Brac Bank is committed to enhancing our remittance ecosystem. With the new partners, we believe that the Bangladeshi diaspora will be able to send wage remittance at their comfort and convenience."