BD Finance to raise Tk 200cr through zero-coupon bond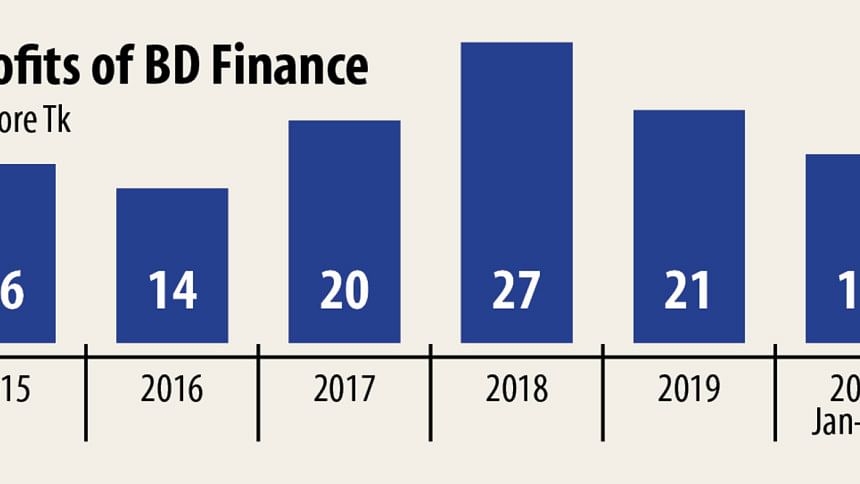 The Bangladesh Finance and Investment Company is going to issue its first zero-coupon bond worth Tk 200 crore to expand its business and ensure diversification of funding sources.
The listed non-bank financial institution decided to launch the bond after taking approval from the authorities concerned.
A zero-coupon bond is a debt security that does not pay interest but instead trades at a deep discount, rendering a profit at maturity, when the bond is redeemed for its full face value.
The bond would be non-convertible, fully redeemable and unsecured, each with a denomination of Tk 10 lakh.
The tenure of the bond is three years, with a discontinuing rate of 7 to 7.5 per cent per annum. The bond's lead arranger is City Bank Capital Resources while Sandhani Life Insurance as the trustee.
"We want to see higher growth in our business, so we need more funds," said Munshi Abu Naim, company secretary of BD Finance.
"Our main target is corporates, but high net worth people are also allowed to buy the bonds. The bond proceeds will give us a variation in our funding mix because the tenure of the bond proceeds is longer," he said.
"If we can launch the bond successfully, it will enhance our credibility."
When a lender gives out loans for the long run based on short-term funds, it creates a mismatch, which the bond can solve.
The company's consolidated earnings per share were Tk 0.55 in the July-September quarter as against Tk 0.09 in the negative a year ago.
The EPS increased due to the realisation of capital gains from investment in the stock market as against capital loss compared to the same period in the previous year.
About the performance, Naim said the industry as a whole was suffering from many problems. "We are trying to perform well among them."
BD Finance started its journey in 1999 and has two subsidiaries for operating brokerage activities in the stock market and merchant banking.
Its loan and advances were Tk 1,314 crore in 2019, while the return on equity was 8.72 per cent. The NBFI's classified loan ratio was 4.84 per cent.