BASIS seeks Japan's IT investment in Bangladesh
A 27-member BASIS team is now taking part in Japan IT Week 2023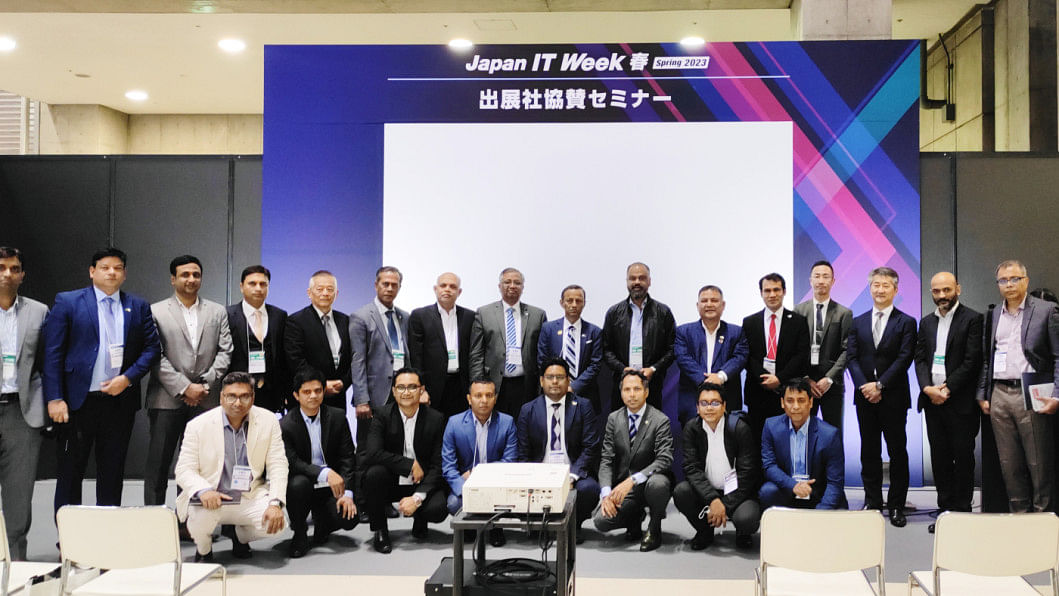 Japan's IT industry should invest in Bangladesh as the South Asian country is poised to become the next IT destination, said Russell T Ahmed, president of Bangladesh Association of Software Information Services (BASIS).
"Bangladesh's fast-moving IT or IT-enabled services sector is poised to open up new opportunities for Japanese ICT entrepreneurs and investors," he said on April 5.
He was speaking at a seminar titled 'Digital Bangladesh: Your IT Destination' at the Japan IT Week 2023 at the Tokyo Big Site in Japan.
A 27-member delegation from 15 Bangladeshi IT companies led by Ahmed is now taking part in the three-day Japan IT Week, which ends tomorrow.
The event is known as the meeting place for IT professionals in Asia.
 "In the field of IT sector, Bangladesh has skilled manpower and Japan has advanced information technology. In this case, I hope that both countries will benefit if Bangladesh and Japan work together to make maximum use of the skills of both countries," Ahmed said.
"Bangladesh is the next destination for IT investors. Bangladesh IT companies are capable of providing products and services according to any international demand. Bangladesh's success in the international software and app market is also enviable."
BASIS has been working for several years to explore Japan's IT market and facilitate Japanese investment in Bangladesh in building a Smart Bangladesh and real development of the ICT sector, he said.
Shahabuddin Ahmed, ambassador of Bangladesh to Japan; AKM Ahmedul Islam, a director of BASIS, and Ariful Haque, minister (commerce) at the embassy of Bangladesh in Tokyo, also spoke.