Bangladeshi workers facing difficulty in sending money from Mauritius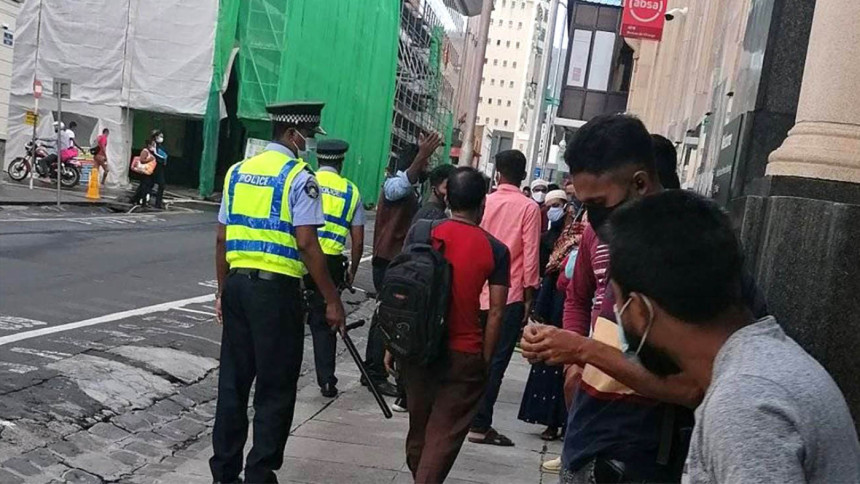 Expatriate Bangladeshis in Mauritius have been facing trouble in sending money to their near and dear ones at home as money transfer companies in the country have been closed again, just two days after a two-month lockdown ended.
The government of Mauritius has taken the stern measure as expatriates flocked to each branch of money transfer companies, including Western Union, allegedly violating Covid-19 safety guidelines. 
Following this restriction on money transfer exchange, many expatriate Bangladeshis, especially those who use Western Union, are facing trouble in sending money to the country ahead of Eid.
According to expatriate organisers, there are nearly 25,000 Bangladeshis including 8,000 female workers under various professions and businesses in the island nation of Mauritius. They can send money to Bangladesh from Mauritius through legal channels-- Western Union, MoneyGram and Ria. Of them, most expatriates use Western Union.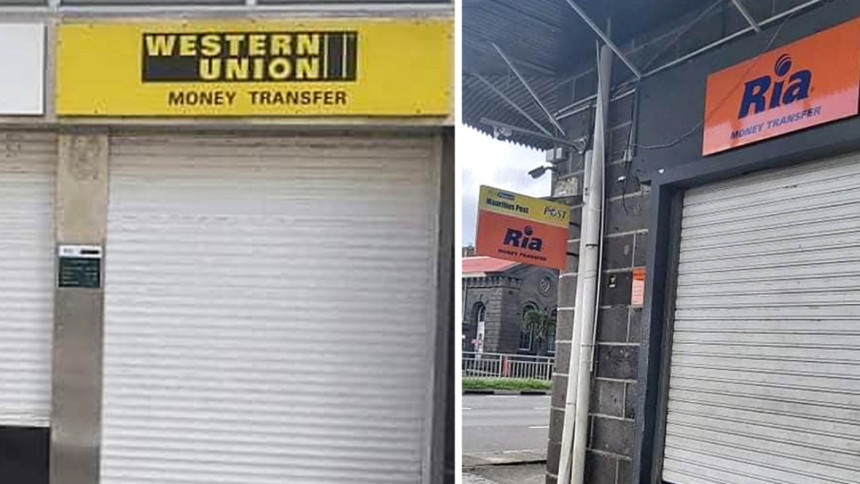 According to exchange sources, Mauritius government issued lockdown from March 10 to April 30 to prevent a second wave of coronavirus. Due to the lockdown, Bangladeshi workers could not send money to the country on time. In the first two days, especially May Day on Saturday after lockdown ended, huge number of expatriates rushed to branches of the Western Union allegedly violating the Covid-19 health safety rules. Later, the Mauritius government's Covid-19 Resistance Committee decided to close the money transfer services from Sunday (May 2) for violating of rules.
"My mother is seriously ill. I have not been able to send 10,000 Mauritian rupees (Tk 21,000 in Bangladeshi currency) to the country for my mother's treatment through Western Union on Sunday. No one knows when it will open," said Mohammad Yusuf, a Bangladeshi bakery worker in the capital, Port Louis.
Regina Ahmed, Bangladesh high commissioner to Mauritius, told The Daily Star "We have requested them for opening money transfer exchanges, including Western Union with a commitment to health protection and on humanitarian considerations. They have accepted the argument and sincerely assured us that the decision will be taken as a matter of priority in meeting of the committee formed to control Covid-19."
The writer is a freelance journalist.