Bangladesh exports two-thirds of its textile waste a year
Experts from Swedish textile brands say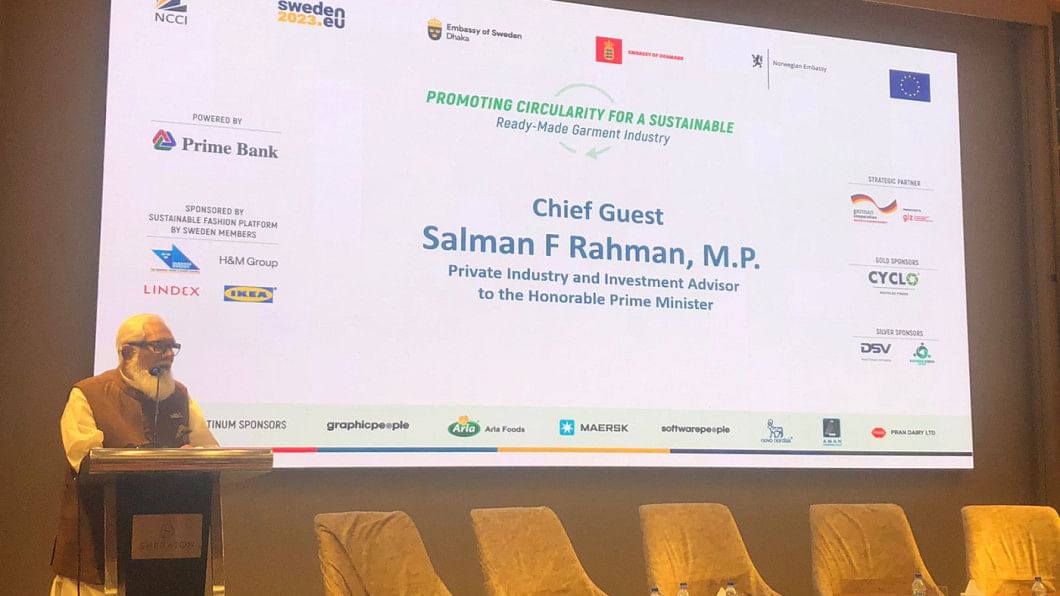 Bangladesh generates 5.77 lakh tonnes of textile waste a year and exports two-thirds of it, said Faisal Rabbi, manager of stakeholder engagement and public affairs at H&M Bangladesh.
The country would be able to save $500 million a year in imports if all the cotton waste is recycled domestically, he said.
Rabbi shared the information in a presentation on behalf of Swedish textile brands at an event on "Promoting circularity for a sustainable ready-made garment industry in Bangladesh" at Sheraton Dhaka in the capital.
The Nordic Chamber of Commerce and Industry in association with the Nordic embassies and EU delegation hosted the event.
Salman F Rahman, an adviser for private industry and investment to the prime minister, attended the event as the chief guest.