Arif Khan joins Shanta Asset Management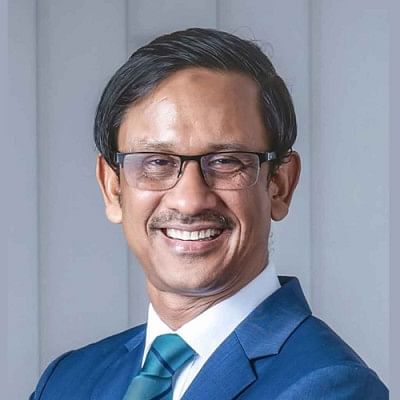 Arif Khan has joined Shanta Asset Management as vice chairman on stepping down from the post of managing director and CEO and leaving IDLC Finance.
He will actively engage with Shanta Group's capital market businesses as a partner and materialise the group's plan to have a strong presence in asset management, stock brokerage and merchant banking in Bangladesh, according to a statement.
"Our capital market has huge potential to be part of our national development initiatives and also to provide alternative investment vehicles for our growing middle class," Khan said.
"Believing on this vision, I am partnering with Shanta Group's capital market businesses to offer high-quality capital market related services backed by expertise and integrity," he said.
On March 2, the IDLC disclosed that Khan had stepped down from the top post of the non-bank financial institution, showing plans to launch his own business.
Before joining the IDLC as the MD and CEO, Khan served the Bangladesh Securities and Exchange Commission as a commissioner. Prior to this, he also served IDLC Finance for 15 years and held key positions, including the role of deputy managing director.
He studied finance and banking at the University of Dhaka, and attained his MBA from the Institute of Business Administration. He began his career in 1991 as a probationary officer of AB Bank.
He is a member of the Institute of Cost and Management Accountants of Bangladesh and founding president of Bangladesh Merchant Bank Association and CFA Society, Bangladesh.