Ansell is accused of 'knowingly profiting' off the labour of slaves. Shuvo is one of them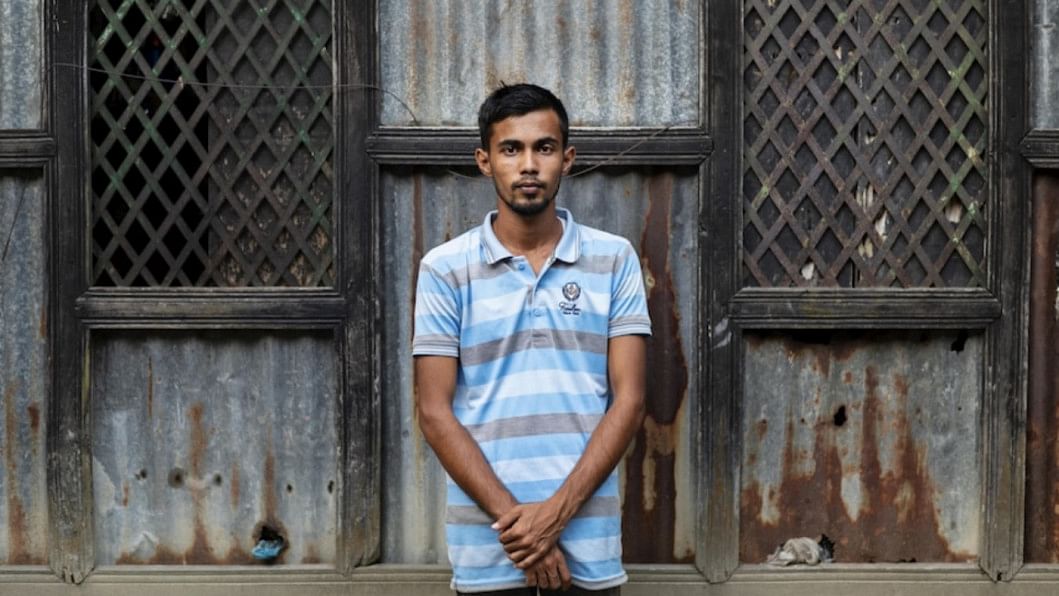 Shuvo remembers Ansell's logo.
Specifically, he recalls the logo of the Australian company's line of aquamarine single-use gloves, TouchNTuff. He saw it on boxes on the factory floor in Malaysia.
He also remembers the violence inside that factory.
"I still have flashbacks," he told ABC News.
"I often feel that the back of my head hurts where they hit me. I still feel the pain occasionally. I can't escape those bad feelings."
Shuvo and 12 other people who worked at that glove factory are now seeking compensation from Ansell for what allegedly happened to them there.
Their case was just lodged in a US court. It alleges that Ansell and a major US corporation, Kimberly-Clark, "knowingly profited" off exploitation by contracting the factory to make latex gloves.
The factory itself is owned by a Malaysian company, Brightway. Ansell acknowledges that it has used Brightway as a third-party supplier.
The allegations of forced labour at Brightway are so significant that its products have now been banned in the United States.
Shuvo's story speaks to why the world's biggest economy took this extraordinary step.
The question is: what did Ansell know and do?
What happened to Shuvo at Brightway?
Shuvo is from a rural village on the outskirts of Bangladesh's capital Dhaka.
Bangladesh is marked by poverty. The minimum monthly wage is barely $120.
"We have no land or home. We live in my grandmother's house. We struggled to pay for the education of my two sisters," Shuvo told ABC News.
"I thought about all of this when I took the decision to go to Malaysia."
Shuvo's father had already made this cross-continental journey for work in Malaysia.
His chance came in 2017 when Shuvo was told by a colleague about a job inside Brightway. He thought it would be a good opportunity, and he paid the equivalent of $5,800 to a local recruiter to secure himself a job there.
Forced labour experts say high recruitment fees can indicate that somebody is entering into debt bondage, with people usually taking out loans that they then need to repay by working.
"When they took us to Malaysia, they promised many good things," Shuvo said.
Once he arrived, Shuvo said he was told he was suited to the factory floor, when he'd hoped for a spot in an air-conditioned office. He found accommodation was cramped and the food terrible.
His case file alleges there were guards, and his identity lifeline in a foreign country was taken.
"The company kept our passports. This put us at risk when we went out on the street. If the police stopped us, we would be in trouble," he said.
Despite this, "things seemed alright" at first. At one point, Shuvo got sick and went back to Bangladesh, then after a few months he returned to Brightway to keep working.
But he said events escalated about a year into his work.
There were strikes, as workers demanded their recruitment fees back, which they said were excessive and exploitative. Shuvo said Brightway actually agreed.
But conditions were still terrible. There were 11-hour days, or even longer if there were urgent shipments, he said.
"If we didn't want to work, the supervisors used violence and threatened to send us home," Shuvo said.
"I didn't get time to eat. I couldn't go to the washroom. There were days when I didn't have breakfast or lunch. I couldn't take it. I could feel tears coming out of my eyes.
"One day I made a mistake because of the high pressure of work. A supervisor hit me on the back of the head. He had a ring on his finger which hurt me badly.
"I still feel the pain. To add insult to injury, they fined me for the mistake."
All of this for disposable gloves that go for less than 50 cents each.
How did Shuvo get out of Brightway?
Shuvo's case file notes that he started reporting human rights violations to activists.
It alleges that management at Kimberly-Clark and its auditor got involved, before Brightway found out and branded Shuvo a whistleblower. In fear for his safety, he fled back to Bangladesh earlier this year.
"Whatever happened at the Brightway factory, I did it for the good of the workers," Shuvo told ABC News.
Neither Brightway, Ansell nor Kimberly-Clark responded to the specific allegations made in Shuvo's case file.
The other 12 workers involved in the case are also all from Bangladesh and have similar stories of recruitment fees, passport confiscation, abuse, excessive work, and abysmal living and working conditions.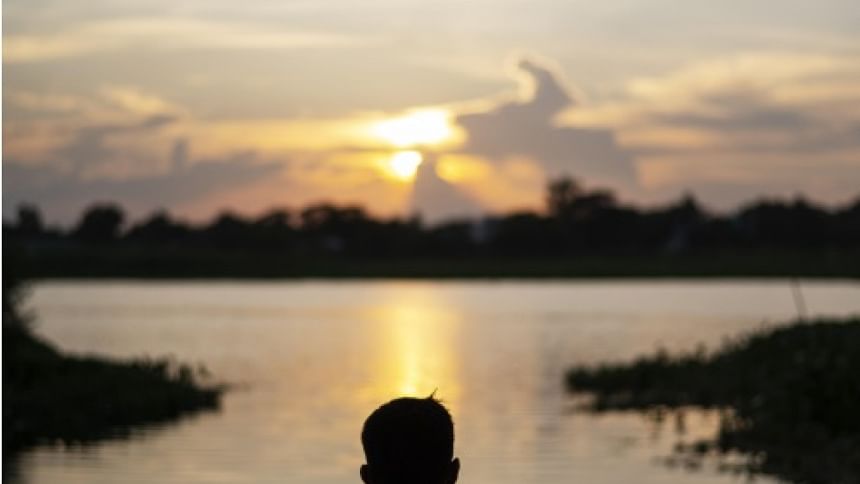 "Workers frequently found cockroaches or frogs in their food," one file states.
One worker alleges they inhaled gas on the factory floor, and then had to pay for their own hospital treatment after their stomach started swelling. Another reports fainting spells and vomiting due to gas leaks.
A different worker claims they inhaled chemicals on the job and ended up with blood dysentery. The sick worker was then allegedly threatened by Brightway to continue working.
Like Shuvo, many spent years at the factory. Some fled or escaped.
Several are reportedly still in Malaysia with no cash to return home.
The eleven hallmarks of forced labour
ABC News contacted Brightway about the case. It didn't respond. But the claims against it have been formally recognised by the world's biggest economy.
The United Nations has eleven markers that helps it define whether individuals are being subjected to forced labour.
The United Nation's eleven signs of forced labour:
1. Abuse of vulnerability
2. Deception
3. Restriction of movement
4. Isolation
5. Physical and sexual violence
6. Intimidation and threats
7. Retention of identity documents
8. Withholding of wages
9. Debt bondage
10. Abusive working and living conditions
11. Excessive overtime
US Customs and Border Protection (CBP) said it found during an investigation into Brightway at least 10 out of those 11 indicators.
At the end of 2021, it subsequently banned its products from entering the US. This meant Ansell and Kimberly-Clark couldn't import them there either.
"Forced labour is a human rights abuse inflicted upon 25 million people worldwide," CBP commissioner Chris Magnus said.
"CBP will not allow goods tainted with forced labour to make their way into American households and businesses."
Neither Ansell nor Kimberly-Clark responded to questions about whether they are still using Brightway as a supplier for markets outside the US.
In a statement, Ansell acknowledged its relationship with the company.
"Brightway is an independent third-party supplier who has manufactured and provided finished goods to Ansell and other purchasers," a spokesperson said.
"Brightway products have never represented more than a very small percentage of total Ansell purchases from third parties, and it has been one of many direct suppliers to Ansell."
Just this week, Ansell posted an annual turnover of $2 billion and $158 million in profit. Investors in the publicly listed company will get 31 US cents a share in dividends.
Kimberly-Clark is an even larger corporation, with an annual turnover of $29 billion.
Lawyers for the Bangladeshi workers claim all this money came at a human cost, and they want the corporations to hand over some as compensation.
Lawyer for workers says Ansell is accountable
US workers rights lawyer Terry Collingsworth is leading the case against Ansell and Kimberly-Clark.
"We have sued these companies directly," he explained.
"And we are asking the court to order them to stop this practice going forward, and also to pay damages for the forced labour and trafficking conditions that were endured by the workers."
There's been media reports for years – including by ABC News – and numerous human rights investigations about Malaysia's glove industry.
Mr Collingworth believes the companies are firstly liable because, despite known concerns, they continued to source products from the region.
Ansell's own corporate social responsibility documents acknowledge this risk.
In one filed just last year, it noted that migrant workers at its manufacturing sites in Malaysia "are widely recognised as being more vulnerable to exploitation".
"This is a dirty business. Everyone knows that," Mr Collingsworth said.
Specifically where it concerns Brightway, Mr Collingworth alleged the corporations didn't do enough to stop exploitation there while continuing to use it as a contractor.
In January 2021, Ansell responded to media reports about concerning conditions inside Brightway and said it had carried out a third party audit for compliance there in May 2019.
"The audit did not reveal these unacceptable living conditions. We are investigating why," the company said then.
In a statement, Ansell said it has "consistently communicated to suppliers" that it expects high standards of health and safety for workers, and that they need to remediate human rights abuses.
The Australian company's latest company results this week revealed it carried out 50 audits last financial year. It also specifically mentions the Malaysian glove industry and notes that it is seeing "improvements".
Kimberly-Clark said in a statement that it is "working directly with our suppliers to improve their performance".
Did the gloves Shuvo touched make it to Australia?
Disposable gloves are a crucial item for sanitation, especially during the pandemic.
One of Australia's biggest not-for-profit healthcare providers is "extremely concerned" about the allegations in the US court case. St Vincent's Health Australia has long been buying gloves off Ansell for its aged care facilities and hospitals nationally.
The organisation's spokesperson David Faktor said it has been raising concerns with Ansell about Malaysia's glove industry since at least 2017.
"Over these years, the company has provided us with reassurances that they're tackling those issues," he said.
"To hear of these (latest) allegations is extremely distressing. We will be advocating and raising these issues. Because that's what any self respecting organisation, what any self respecting society, ought to do."
Mr Faktor said St Vincent's Health Australia had made the choice not to boycott Ansell goods because it believes it will have more impact as an engaged advocate.
However, he said the not-for-profit had been trying to source more gloves from Sri Lanka instead of Malaysia.
"We're actually speaking with our actions and reorientating our business towards suppliers that can be trusted," he said.
The issue, however, is that it is difficult for any organisation in Australia to buy items with true confidence.
Anti-slavery advocates Walk Free estimate that Australia imports more than $12 billion dollars of goods every year that are at risk of forced labour, including laptops, mobile phones, clothing, fish, rice and cocoa.
Unlike in the US, where a certain supplier's product can be banned, there is no mechanism like this in Australia.
"Any food that you're eating, any good that you're purchasing from the supermarket, could potentially be linked to forced labour," the Human Rights Law Centre (HRLC) acting legal director Freya Dinshaw said.
"There's every chance that goods that were intended for the US may be redirected towards Australia and be ending up on our supermarket shelves."
And it's not just imports.
"There's every chance that goods that were intended for the US may be redirected towards Australia and be ending up on our supermarket shelves."
HRLC has identified several industries globally that it considers at risk of modern-day slavery, including Malaysia's glove industry and Australia's very own agricultural picking industry.
The Australian government brought in laws in 2018 that make companies with a turnover of more than $100 million report on what they're doing to address modern slavery concerns.
Fresh data from the Attorney-General's department shows 28 per cent of eligible companies are failing to meet this basic reporting requirement.
"While compliance levels appear to have improved, the bar needs to be set higher," Ms Dinshaw said.
Labor went to the election with a pledge to change the Modern Slavery Act 2018. The HRLC and Walk Free both back this.
Flagged changes include tougher penalties for non-compliant companies and extra scrutiny on goods coming in from hot spot areas. The Attorney General's department wouldn't confirm if Malaysia would make that list.
Back in Bangladesh, Shuvo wants something done to help the estimated 25 million people globally who are still in bonded labour.
He wants public acknowledgement specifically from Ansell and Kimberly-Clark.
"I would tell them what happened to me. I would ask them to address this," Shuvo told ABC News.
"We had a dream that our lives would change for the better. That dream was shattered."