Toll Of Pandemic: Amusement parks turn into ghost towns
Absence of visitors continues to ail the industry
The amusement park industry in Bangladesh was dealt a huge blow by the coronavirus pandemic as the ongoing public health crisis has led to an alarming decline in the number of visitors, according to insiders. 
Besides, the locals who were either directly or indirectly involved with the business have also been affected by the lack of customers and thousands like them may now lose their jobs, they said.
Many recreational sites have been operating in various districts of the country's northern regions since the late 90s.
Millions of people from both home and abroad visit these attractions every year where the months between November and April are considered as the peak season, when different organisations and private entities hold winter events.
In 2020, around 6.5 million people visited these tourist spots with Swapnopuri of Dingajpur's Nawabganj upazila and Vinnya Jagat of Rangpur Sadar upazila accounting for about 4 million of them.
Swapnopuri and Vinnya Jagat are considered two of the country's largest artificial entertainment parks while many other small scale sites have been built over the years in Thakurgaon, Joypurhat and Naogaon.
However, things took a turn after the outbreak began in March as the government was forced to impose social distancing guidelines alongside other measures to curb the spread of Covid-19.
This includes a two-month 'general holiday' that began on March 26, when all economic activities were shut down across the country.
As a result, the number of daily visitors dropped by as much as 80 per cent compared to pre-pandemic levels.
During a recent visit to several of these locations, they were found to be almost completely deserted.
Vinnya Jagat was established on 165 acres of land in Gonjipur village of Rangpur Sadar Upazila in 2002.
"Around 2 million people visited the spot last year, earning the park around Tk 3 crore," said Md Rafayet Hossain, deputy general manager of Vinnya Jagat.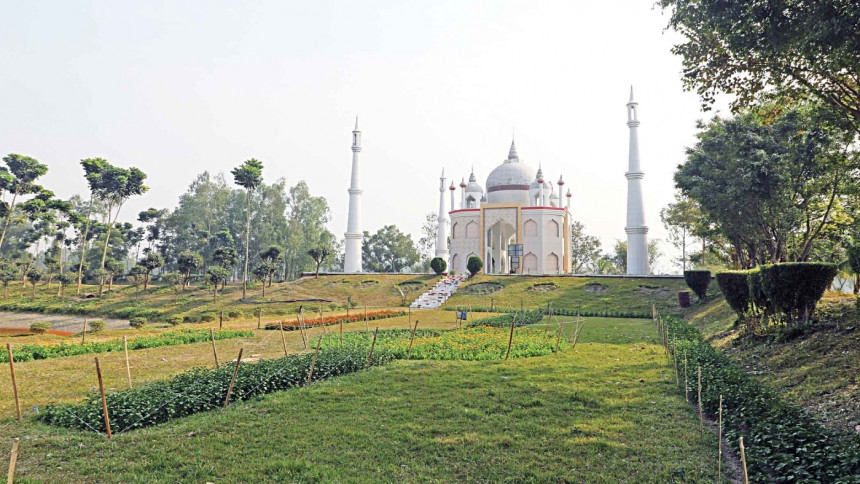 But as the number of visitors dropped drastically due to Covid-19, the business has been badly affected.
"Just 30,000 people have visited the spot as of December last year," Hossain added.
The site employs about 100 people for maintenance but their weekly payments have become irregular amid the ongoing crisis, various staffers said.
Similarly, the people who run numerous small businesses surrounding Vinnya Jagat have been counting losses.
Golam Rabbani, a peanut vendor, said his sales have dropped alarmingly due to the absence of visitors to the park.
Likewise, there were no picnic buses found at the Singra National Forest or Ramsagar Ecological Park in Dinajpur.
Delwar Hossain, the owner of Swapnopuri, said he never witnessed such an impact since establishing the artificial entertainment park on 155 acres at Aftabganj village in Nawabganj upazila of Dinajpur in 1989.
"This place used to be crowded from morning to evening but it now wears a deserted look," he said.
Last year, around 2.2 million people visited the spot.
"The pandemic has not only affected our business, but also the hundreds of informal traders in the area," Hossain said, adding that he hopes the situation will improve with the arrival of a vaccine.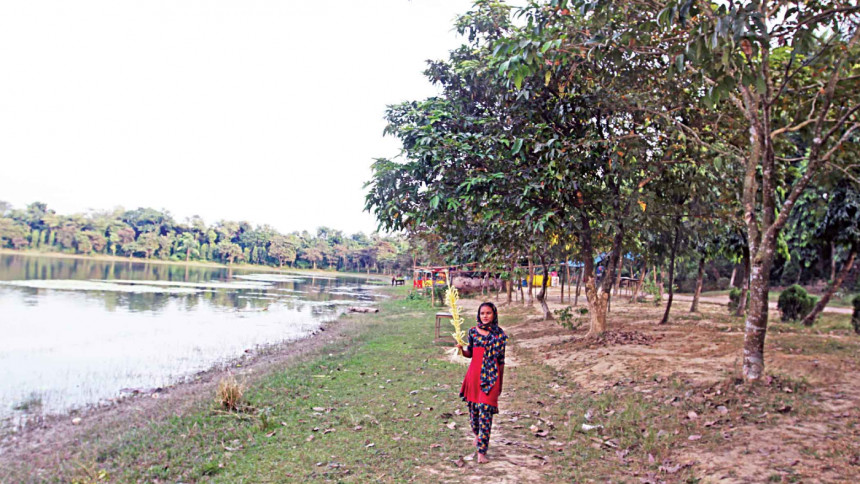 Elsewhere, other major amusement parks in Dhaka and Chattogram are suffering a similar fate.
"We saw the flow of visitors begin to increase in October but it started declining just the next month amid fears of a second wave of infections," said Anup Sarker, executive director of Concord Group, owner of the biggest amusement park chain in Bangladesh.
The conglomerate had decided to reopen its parks at half capacity in September, roughly seven months since they were shut down after the country's first Covid-19 case was detected in March. Concord operates five locations, including Fantasy Kingdom, Water Kingdom and Foy's Lake.
The daily average number of visitors to all five parks has dipped below 500 while it was 5,000 during the pre-pandemic era.
"We are giving a lot of offers and discounts but still, the number of visitors is low and has led to huge and irrecoverable losses," Sarker said.
Amid the low turnout, the park operators still have to bear operational expenses, including salaries, utility bills and maintenance costs.
Bangladesh has around 100 amusement parks, nearly half of which are privately run.
"Both small and large parks are facing the same problem now," he said while urging the government to reduce value added tax and provide low cost loans so that the industry can survive the crisis.
If the Covid-19 situation does not worsen further, then the industry could begin its recovery from March onwards, he added.