American national treasure JC Penney has left Bangladeshi garment exporters in the lurch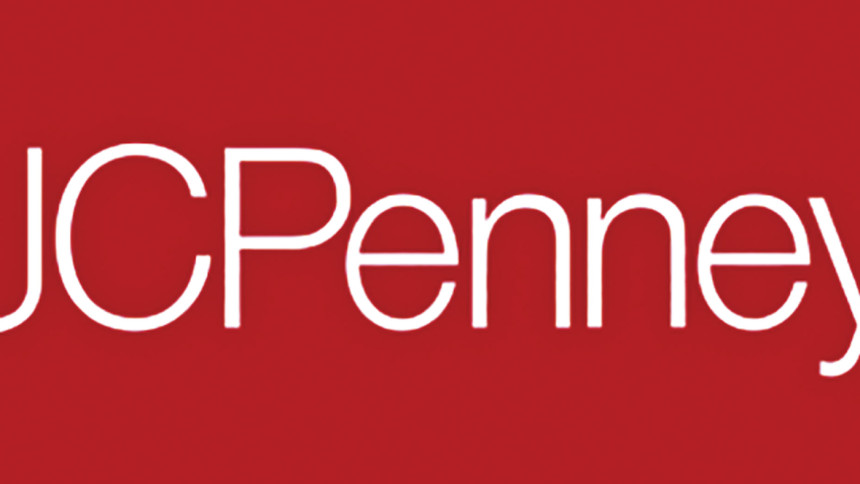 Bangladeshi suppliers of the American retail giant JC Penney are in hot water as their payment has now become uncertain after the company filed for bankruptcy protection on Friday. 
The company, which provides budget-friendly clothing for families and reliable home furnishings, filed for bankruptcy protection after a prolonged decline over the past 20 years, becoming the latest and largest retailer to fall during the coronavirus pandemic, which has devastated the industry.
This blow comes as the garment exporters are playing a nervous wait about their immediate future in the face of mounting order cancellations following record collapse in economic activities in much of its export destinations.
JC Penney's collapse follows other retail bankruptcies of late including J. Crew, the Neiman Marcus Group, the designer men's clothing brand John Varvatos and British retail giant Debenhams.
Currently, Debenhams, which has appointed an administrator last month, its second in the past year, owes a staggering $66 million to its vendors in Bangladesh. 
 The Daily Star talked with at least 10 garment manufacturers, fabrics suppliers, trade body leaders and former employee of JC Penney's local office to know about the latest payment status.
 The chain has more than 800 stores and nearly 85,000 employees across the world.
 Since the retailer filed for protection from bankruptcy, it will now set the priorities in payment now.
 Usually, when a company seeks for bankruptcy, it pays the arrears to the employees and house rents in priority basis. The company also gives priority in payment to the directors. But the payments to suppliers is not their priority.
 "As a result, we are guessing our payment will be delayed a lot from the JC Penney," said a local manufacturer who supplied $1.3 million worth of woven garment to JC Penney.
 Since the garment exporters are facing an uncertainty in payment from JC Penney, the local suppliers of fabrics are also not receiving the payment.
 "I am in a trouble now. Fabrics buyers from my mill have not been paying me in an excuse of deferred payment offers from JC Penney," said an owner of a weaving mill at Madhabdi.
 Like him, many other mill owners are in trouble as JC Penney either cancelled work orders or demanded unusual deferred payment of 180 days instead of the 90 days written in the contracts, said the mill owner seeking anonymity.
 Some of the factory owners who cater to JC Penney's work orders are still not aware of the latest development of JC Penney as the retailer's local office did not inform them yet.
 "I hope JC Penney will pay me timely, as I am a long time supplier for the retailer," said AK Azad, managing director of Ha-Meem, a local leading garment exporter. Azad is one of the major suppliers of garment items to the JC Penney
 Ha-Meem ususally supplies garment items worth $25 million to JC Penney in a year.
 This time, of the amount, nearly $12 million worth of garment items are either in the port or in the factory or on the way to JC Penney stores.
 "Definitely I am trying to contact the higher ups of JC Penney so that I can get my payment smoothly," Azad told The Daily Star by phone.
 "Sometimes the situation turns so bad that the buyer does not reply our mails. This is a very bad time for us," said Abdus Salam Murshedy, managing director of Envoy Group, another leading garment exporter.
 Another garment manufacturer seeking anonymity said he is fortunate as he was supposed to make shipment of a few million worth of garment items to the fallen American retailer.
 "Now, I will sell the manufactured woven shirts to other buyers if I cannot receive the final payment assurance from JC Penney," he added. 
 Nearly 100 garment manufacturers from Bangladesh supply $800 million worth of garment items to JC Penney in a year, suppliers said.
 "We have no idea how this will go now. With bankruptcies, we are often left to the courts to settle our cases and it drags on for months and years," said Rubana Huq, president of Bangladesh Garment Manufacturers and Exporters Association (BGMEA).
 "Who will provide us the cushion to mirror western bankruptcies and approach our banks where forced loans will be created against all these shipments that were ready, which got ultimately cancelled and held up and now totally uncertain," Huq said.
 The rules that apply for Chapter 11 are unilateral and it will impact Bangladesh as much as creditors of other nationalities, Huq said.