American brand Blaze & Skin takes part in US Trade Show held in Dhaka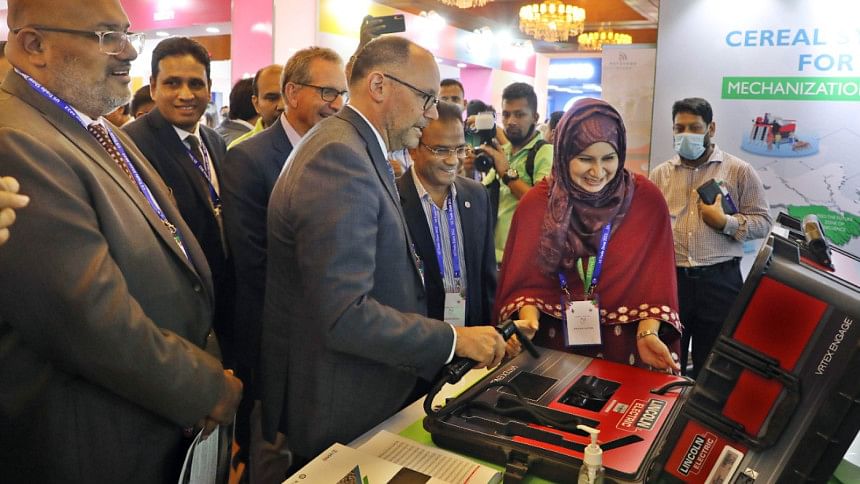 US skincare brand 'Blaze & Skin' drew the attention of female visitors at the US Trade Show held in Dhaka's Pan Pacific Sonargaon hotel.
The fair was organised jointly by the American Chamber of Commerce in Bangladesh (AmCham) and the US embassy in Dhaka. 
Some 46 American companies displayed their goods in 76 stalls in the recently held exhibition, according to a press release.
The product ranges of Blaze and Skin include 'Starry Night', Coconut and 'Rainbow Oasis'.
The brand's body lotion line-up includes 'Amber Sunshine' and 'Moon Light Aurora'.
The three-day show ended on October 29.