Agora to invest $10m to double outlets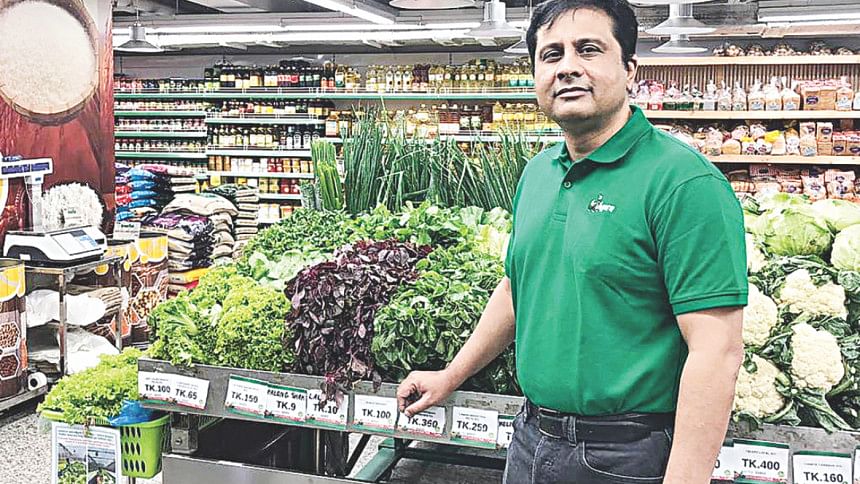 Agora, the first retail chain in Bangladesh, is going to invest $10 million in the next two years to double the number of its outlets to cater to the growing demand of city dwellers, said its top executive.
Farhad Ahmad, chief executive officer of Rahimafrooz Superstores Ltd (RSL), said the new outlets would be set up in Dhaka, Chattogram and Sylhet as well as other potential cities.
Within the next six months, Agora will establish six outlets in Dhaka, Chattogram and Sylhet.   
The RSL started its journey by setting up Agora in 2001. Later in 2009, it formed a partnership with Swedish firm Brummer & Partners to grow its footprint and improve services.
Today, Agora is a joint venture of Rahimafrooz and Brummer & Partners, with the local group holding 30 percent stake and the Swedish firm the remainder.
Currently, Agora has 16 outlets. Of them, 14 outlets are located in Dhaka and one each in Chattogram and Sylhet.
It achieved double-digit growth in the last couple of years, said Ahmad, without giving any specifics on annual turnover.
"Agora is committed to fulfilling everyday shopping needs of customers by providing quality of product and best services," he told The Daily Star in an interview recently. 
Agora mainly focuses on food items ranging from a wide variety of fish, meat, vegetables, fruits, bakery, dairy, grocery alongside a vast array of household and personal care products.
Ahmad, who joined the RSL as the CEO in October 2016, said Agora is the pioneer of superstore business in Bangladesh and other companies entered the market following suit.
"This is our biggest contribution to the society."
About the grocery market, he said unofficial records show superstores cater to only 2 percent of the urban market demand. "So, there is a huge scope to grow." The former Group CEO and adviser of Desh Group of Companies said the fast economic development of Bangladesh, customer's satisfaction, quality products and convenient atmosphere were driving the growth of supermarkets in the country.
"Superstores have offered a western-style shopping experience to customers becoming increasingly busy, allowing them to buy everything under a single roof and without hassle."
On the sourcing of products, Ahmad said Agora has a group of select suppliers and its quality control team monitors the products and examines them regularly to ensure higher standard.
Speaking about competition, the CEO said Agora does not consider other players as its competitors. Instead, it sees them as partners. "Some companies have entered the market and some have exited, but Agora has been able to sustain and grow in the last 18 years."
"It has been possible because of our continuous efforts to ensure the best quality of products and the best service," said Ahmad, who completed BBA from the University of Houston and MBA from the University of Liverpool. The company employs about 750 people.