52,500 tonnes Ukrainian wheat reach Ctg port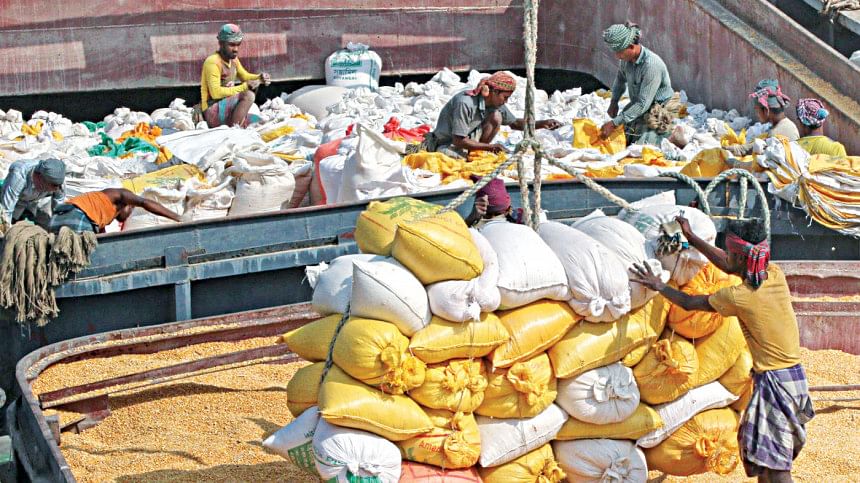 Around 52,500 tonnes of wheat reached the outer anchorage of Chattogram Port through a cargo ship called Magnum Fortune on November 9.
It is the third shipment of Ukrainian wheat since the beginning of the Russian invasion in February.
The officials of Chattogram District Food Department collected sample from the ship to test the grains' quality today that were brought in under a tender-based agreement signed with a Singaporean company in September this year.
Earlier, S Alam Group and Bashundhara Group imported about one lakh tonnes of wheat from Ukraine through two ships in mid-October this year.
Of them, S Alam Group brought in 46,000 tonnes and Bashundhara Group 55,000 tonnes.
"We collected the sample and sent it to a lab for testing the food quality as per the agreement. If the lab test okays the goods, we hope to offload the goods from the ship tomorrow," Chattogram District Food Controller Abdul Quader told The Daily Star.
Earlier in October, the government imported over 1.5 lakh tonnes of Russian wheat through three shipments, as per the Chattogram Custom data.
According to the Chattogram Customs House, about 6.69 lakh tonnes of wheat worth Tk 2,643 crore were imported in 2022-23 fiscal year as of today.