Major data gaps in monitoring SDGs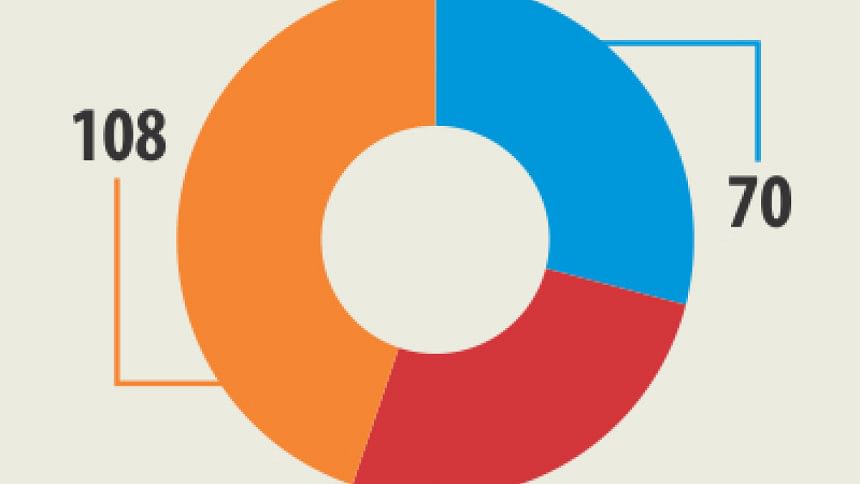 Bangladesh is facing a significant data gap for monitoring the Sustainable Development Goals as statistics on two-thirds of the indicators are either partially available or not available at all, a study found.
There are 241 indicators to monitor the 169 targets under 17 SDGs. But, data of only 70 indicators are readily available, 108 partially available and 63 not available at all, according to the study that will be released tomorrow.
The General Economics Division of the Planning Commission in collaboration with the Support to Sustainable and Inclusive Planning Project of the UNDP conducted the study styled "Data Gap Analysis for SDGs: Bangladesh Perspective".
The data used for the study were provided by all relevant ministries, divisions, agencies and the Bangladesh Bureau of Statistics, which is the national statistical organisation.
The United Nations said data will be crucial to tracking the progress of the goals and in formulating a monitoring and evaluation framework for the implementation of the SDGs.
Though the UN has globally set 230 indicators to monitor the SDGs, the GED has done the analysis using seven indicators twice and two indicators thrice, raising the total number of indicators to 241.
The analysis identified that there are high challenges to tracking SDG 12, which pertains to ensuring sustainable consumption and production patterns.
As much as 69 percent of the data for the goal is not available.
Tracking SDG 14, which involves conserving and sustainably using the oceans, seas and marine resources for sustainable development, will also be challenging as 60 percent of the data is unavailable.
However, maximum data can be found for SDG 1, 2, 5, 7 and 19. The goals mainly pertain to ending poverty and hunger, improving nutrition, promoting sustainable agriculture, and achieving gender equality. The report said the BBS as a national statistical organisation will have to take the core responsibility for producing official national statistics and spearhead the process of coordination with other data producers of the government to timely generate the relevant data.
Financing, technology, logistics and human capital have been identified as major challenges for data generation, according to the report.