Loblaw hit with $2b lawsuit over Rana Plaza collapse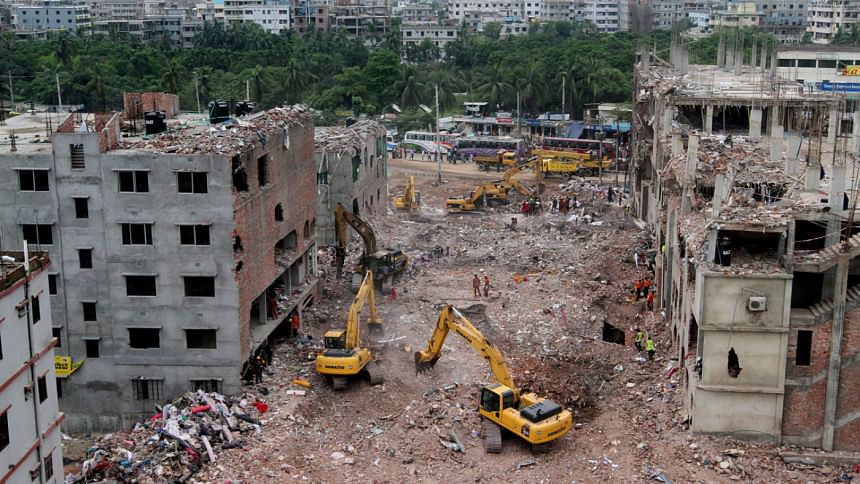 A Toronto law firm is seeking $2 billion in damages from Loblaw Companies and its Joe Fresh clothing line in a proposed class action lawsuit related to the Rana Plaza building collapse that killed more than 1,100 workers in 2013, reports Financial Post.
Filed two days before the two-year anniversary of the Rana Plaza catastrophe, the April 22 notice of action filing came a day before a similar action was filed in the District of Columbia court against retailers including Walmart, The Children's Place and JC Penney, the Toronto-based newspaper says. These retailers were among the 29 manufacturers who had clothing made in the building.
"It was known to [the defendants] prior to April 24, 2013, that Bangladesh factories had an extremely poor record of workplace safety standards and industrial building standards including garment factories, that there had been a recent history of very serious accidents and collapses at garment factories in Bangladesh in the period immediately preceding the collapse at Rana Plaza," says the statement of claim filed in Ontario Superior Court by plaintiff law firm Rochon Genova LLP.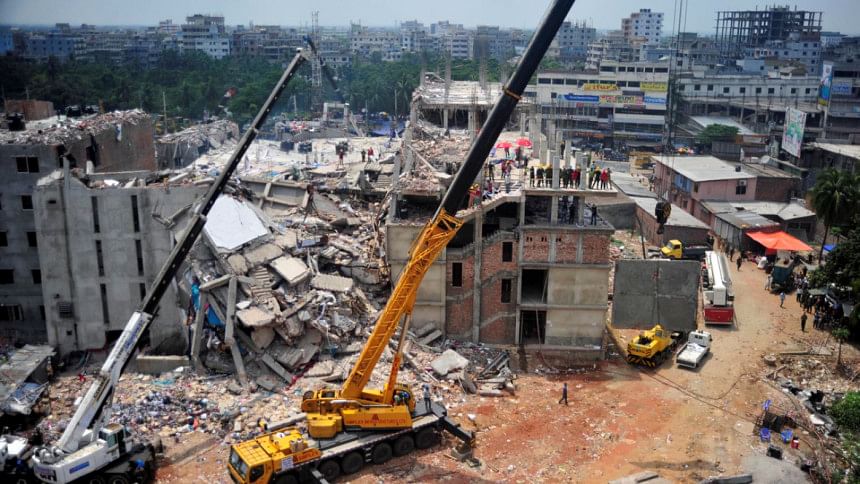 The notice of action also names Loblaw's parent company George Weston Ltd, wholly owned Loblaw subsidiary Joe Fresh Apparel Inc, and the US, France and Bangladesh branches of Bureau Veritas Consumer Products Services Inc, a company hired by Loblaw to perform inspections and audits of textile and garment factories.
"We believe that this claim is without merit and intend to vigorously defend our position," Loblaw spokesman Kevin Groh said in an emailed statement. "We hope this claim does not distract from the positive work Loblaw has done and continues to do in respect of this tragedy," the newspaper quoted Groh as saying.
Loblaw has directed $5 million to voluntary relief efforts related to Rana Plaza, Groh added. "We hope this claim does not discourage others from making similar contributions."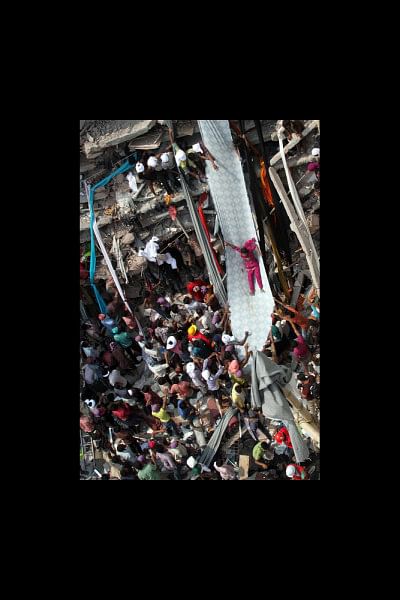 Joe Fresh garments made at Rana Plaza were manufactured by subcontractors including Pearl Global Industries Ltd, New Wave Style Ltd and New Wave Style Bottoms Ltd. The Ontario suit alleges the defendants knew New Wave was able to make Joe Fresh garments for a low cost because garment workers were paid "extremely low" wages.
"The subcontractors often operated sub-standard and unsafe factories which put the garment workers at significant risk of severe personal injury or death."
The plaintiffs named in the notice are three garment workers: Arati Rani Das, Rehana Khatun and Mohammed Alauddin, who were working in the Rana Plaza building in Savar, on April 24, 2013 when the building collapsed.
The proposed class action would cover all those who were in the building, who survived the collapse, and the estates of those who died.
Bob Jeffcott, policy analyst at the Toronto-based Maquila Solidarity Network, a labour organisation aimed at improving international wages and working conditions, said Wednesday that at the time of the factory collapse people regarded the tragedy as a "wakeup call" for the garment industry.
"Some companies did wake up, and I have to say Loblaw took action fairly quickly -- quicker than companies such as The Children's Place and Walmart, and did admit that they had some responsibility to the victims and signed the accord, which is about prevention of future disasters," he said.
Loblaw was also one of 200 companies that signed on to the Fire and Building safety accord in Bangladesh to improve industry conditions, a legally binding agreement between global unions, Bangladeshi unions, brands and retailers, Jeffcott said.
In the meantime, a voluntary fund set up by the United Nations-backed International Labour Organisation for Rana Plaza victim compensation is still about $3 million short of its $30 million goal, Jeffcott noted.
Between direct and trust fund donations, Loblaw and Weston family-affiliated Primark -- two of the 29 manufacturers producing clothes in Rana Plaza at the time of its collapse -- have been the two biggest contributors to the ILO fund, donating $3.4 million and $7.3 million, respectively.
But Jeffcott, whose organisation is supportive of the proposed class action suits, does not believe potential class action suits will deter apparel manufacturing companies from further contributing to the ILO fund for fear that doing so would be an admission of liability.
"All kinds of players have contributed to this fund, some that had no relationship to Rana Plaza at all," he said, including Gap Foundation and VF Foundation.
A lawyer involved in several high-profile class action cases who spoke under condition of anonymity said the class action certification process can take five or six years before a case gets to the trial stage, due to appeals from varying parties.
While Joe Fresh became the brand at the forefront of the disaster and was credited for taking a leading role in reforming worker standards in the region, arguments in such a case would likely hinge on the factory conditions before the collapse and what the companies involved would have or should have reasonably known about those conditions, the lawyer said.
If the class action managed to achieve certification, "I don't think it will come to a trial," the lawyer added.
"I think Loblaw will settle eventually."