UK jobless rate rises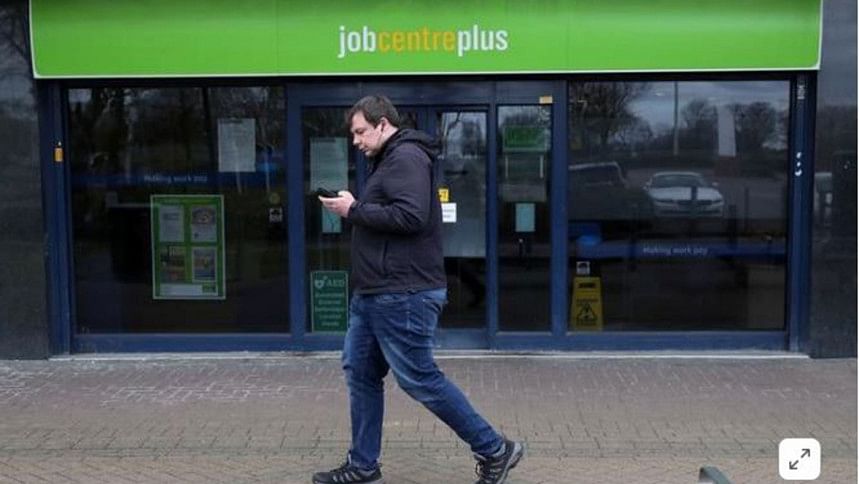 Britain's unemployment rate rose and there were other signs of less inflationary heat in the labour market in data published on Tuesday, prompting investors to scale back some of their bets on further Bank of England interest rate hikes.
The jobless rate edged up to 3.9 per cent in the three months to March, still low by historical standards but above the median forecast in a Reuters poll of economists for it to hold at 3.8 per cent.
The increase was linked to more people, largely men, seeking to get back into work and therefore being counted as part of the jobs market, the Office for National Statistics (ONS) said.
The BoE has expressed concern that a dearth of candidates to fill vacancies is driving big, inflation-fuelling wage rises.
The ONS data showed the pace of growth in pay remained strong but a slight acceleration in basic wages was driven by the public sector while the rate of increase in total pay, including bonuses, held steady.
Sterling fell against the US dollar and the euro as investors readjusted their views on the likelihood of the BoE pausing its run of interest rate increases when it next meets in June. Rate futures put the case of such a pause at about 30 per cent.
"Wage growth is slowing rapidly enough for the MPC (Monetary Policy Committee) to keep Bank Rate at 4.50 per cent at its next meeting on June 22," Samuel Tombs, chief UK economist at Pantheon Macroeconomics, said.
Martin Beck, chief economic advisor to the EY ITEM Club, a forecasting organisation, said Tuesday's data offered no obvious support to another rate rise next month.
"The focus now switches to the next set of inflation data, due on May 24, to see if that shows the evidence of inflation persistence required to make the MPC increase rates again," Beck said in a note to clients.
The ONS said provisional data from Britain's tax office showed the first fall in total payrolled employees in more than two years in April, down by 136,000 from March.
Vacancies fell for the 10th time in a row in the three months to April, hitting their lowest since mid-2021.
Basic pay rose by 6.7 per cent in the three months to March compared with the same period last year, picking up slightly from 6.6 per cent in the three months to February.
The economists polled by Reuters had expected basic earnings to grow by a stronger 6.8 per cent.
The increase was driven by an acceleration in wage growth for public sector workers to 5.6 per cent, the biggest increase since 2003.
Annual pay growth including bonuses held at 5.8 per cent, as expected in the Reuters poll.
Meanwhile, the number of people not working due to long-term sickness rose to a new record high, the director of economic statistics at the ONS, Darren Morgan, said.