Oil rebounds on tight supply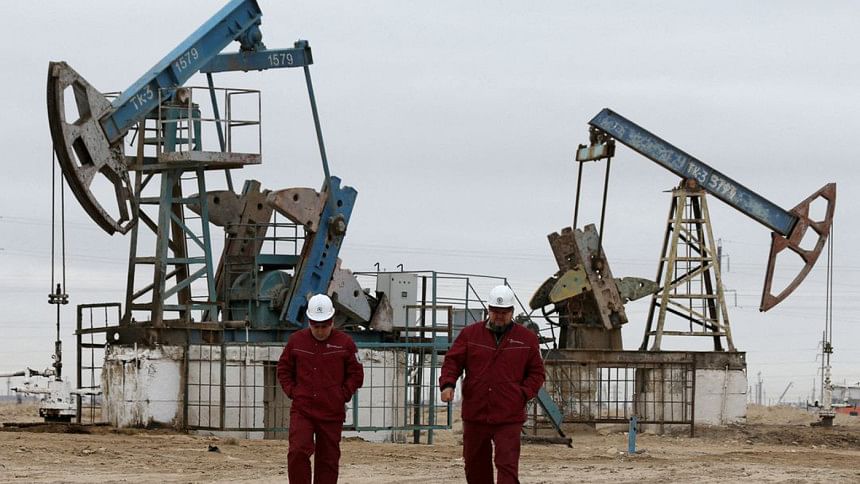 Oil prices clawed back heavy losses to rise more than 2 per cent on Wednesday on supply tightness and the growing prospect of new Western sanctions against Russia even as signs of progress emerged from peace talks between Moscow and Kyiv.
Brent crude futures were up $2.48, or 2.3 per cent, at $112.71 by 1003 GMT, reversing a 2 per cent loss in the previous session.
US West Texas Intermediate (WTI) crude futures rose $2.72, or 2.6 per cent, to $106.96 a barrel, erasing a 1.6 per cent drop on Tuesday.
"We would see an additional 1 million barrels per day of Russian production at risk if relations with Europe worsen and an oil embargo is put in place, although we still see this as unlikely," consultancy JBC Energy said in a note.
"The United States and its allies are planning new sanctions on more sectors of Russia's economy that are critical to sustaining its invasion of Ukraine, including military supply chains."