German investor mood darkens in May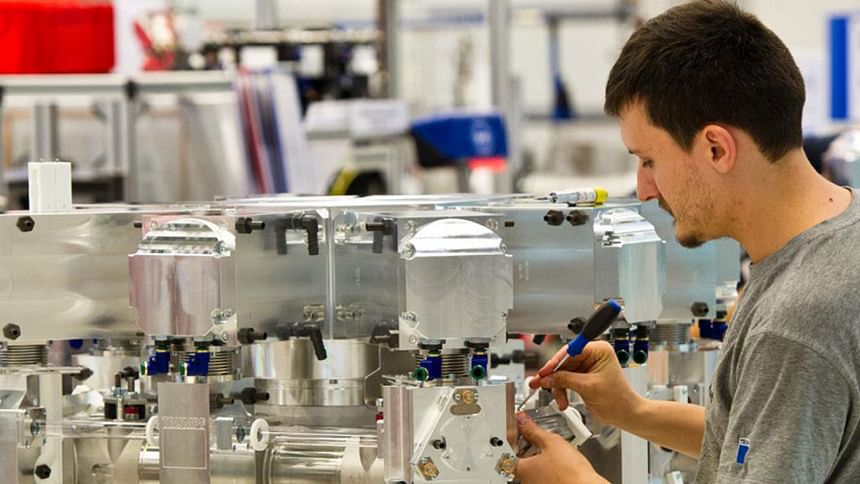 German investor confidence fell sharply in May, a key survey showed Tuesday, adding to fears of a downturn in Europe's biggest economy.
The ZEW institute's economic expectations index declined for the third month in a row, shedding 14.8 points to reach minus 10.7 points.
The reading was worse than analysts had expected, and marks the index's return to negative territory for the first time since December 2022. A negative reading means most investors are pessimistic.
"The financial market experts anticipate a worsening of the already unfavourable economic situation in the next six months," ZEW president Achim Wambach said in a statement.
"The German economy could slip into a recession, albeit a mild one," he added.
The darkening mood was partly because investors were bracing for further interest rate hikes from the European Central Bank, he said, while a potential debt default by the United States "adds uncertainty to global economic prospects".
After shrinking by 0.5 per cent in the final quarter of 2022 on the back of high energy prices, the German economy narrowly dodged a recession by posting flat growth in the first quarter of 2023.
But a batch of negative economic data in recent weeks has dented hopes of a strong rebound in Europe's industrial powerhouse.
New factory orders for March saw their biggest fall since the outbreak of the Covid pandemic in 2020, sliding by 10.7 per cent month-on-month, federal statistics agency Destatis said earlier this month.
Industrial production also declined more than expected in March, mainly because of a heavy drop in car manufacturing.
"The optimism at the start of the year seems to have given way to more of a sense of reality," said ING bank economist Carsten Brzeski.
"A drop in purchasing power, thinned-out industrial order books as well as the impact of the most aggressive monetary policy tightening in decades, and the expected slowdown of the US economy all argue in favour of weak economic activity."