ECB plans end to negative rates era as inflation soars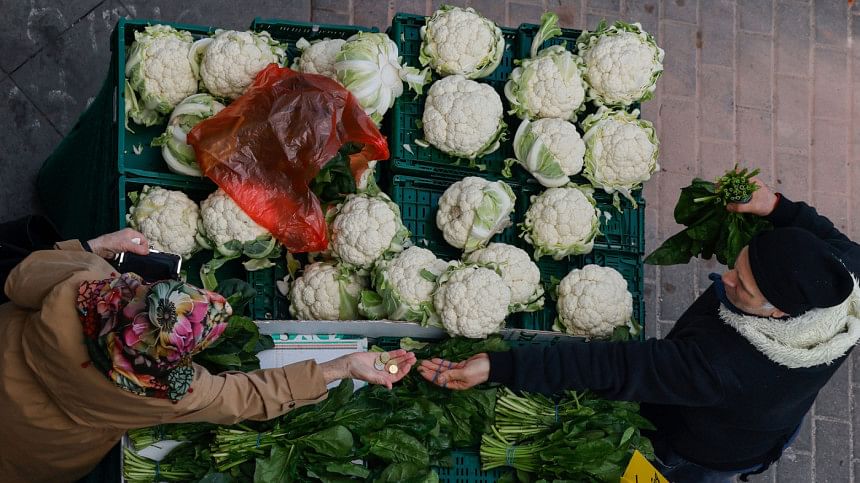 Negative interest rates will soon be a thing of the past in the eurozone, the ECB's chief signalled Monday, with the bank poised to raise rates for the first time in over a decade to tamp down soaring inflation.
The Frankfurt-based institution was "likely to be in a position to exit negative interest rates by the end of the third quarter", ECB President Christine Lagarde wrote in a blog post.
The clear time frame for rate rises came as the ECB plays catch up with other central banks in responding to surging inflation.
Lagarde had previously argued that sharp leaps in consumer prices, driven in part by the waning effect of Covid-19 pandemic, were likely to subside in a few months.
But Russia's war in Ukraine has thrown a new spanner in the works, worsening already disrupted supply chains and throwing up new shortages in essential material from wheat to metals.
Energy prices were also on the march, as Western economies including Germany -- the eurozone's biggest -- scramble to wean themselves off Russian power.
Consumer prices soared at a rate of 7.5 per cent in the eurozone in April, an all-time high for the currency club and well above the bank's two-per cent target.
The renewed surge has already prompted a sharp response from many central banks.
The US Federal Reserve raised rates by an unusually large 50 basis points at the beginning of May, while the Bank of England sealed its fourth consecutive hike.