Bhutan GDP growth to rebound to 5.1pc
World Bank says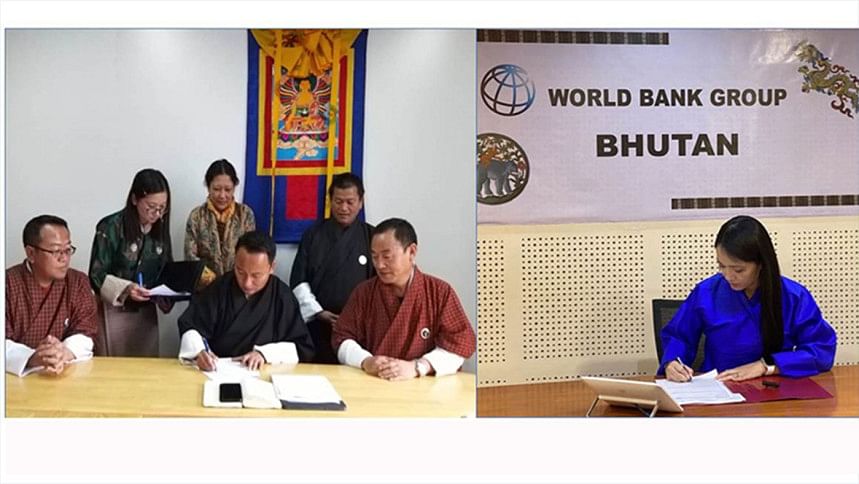 The Bhutanese economy is expected to grow by 5.1 per cent in the financial year 2021-22, according to the World Bank's "Global Economic Prospects" report, released on January 11.
The report attributes the projected economic growth to a rebound in investment and external demand (exports).
Bhutan's growth, it states, has been "revised down" because of Covid-19 protocols, delays in infrastructure projects caused by migrant labour restrictions, and a stagnant tourism sector.
According to economists, a strong GDP growth has a large impact on people's livelihoods, as it fuels job creation and income increases, which lead to increased spending by consumers on goods and services.
However, an official familiar with the issue said that the projected 5.1 per cent growth would not be enough for the economy to rebound to the pre-pandemic size.
"The impact of the pandemic has been so strong that the economy needs a large amount of growth to rebound to its pre-pandemic size," he said. Bhutan's economy, he said, was one of the hardest hit in the region because of its small size and the strict Covid-19 measures.
The GDP dropped to Nu 171.57 billion (B) in 2020 from Nu 178.56B in the previous year. The GDP growth rate dropped to an all-time low of -10.08 per cent in 2020.
The report states that contact-intensive sectors, like trade and hotels are still below pre-pandemic levels.
The World Bank's projection is higher than the government's estimate.
Prime Minister Dr Lotay Tshering in a recent meeting with the press said that the economic growth in 2021 would be neutral or zero per cent.
However, the government's estimation is for the calendar year 2021, while the World Bank's projections for the fiscal year 2021-22.
According to the World Bank report, the economic growth of Bhutan's neighbour, India, is expected to be 8.3 per cent in the current financial year and 8.7 per cent in 2022-23.