Oil rises over 1%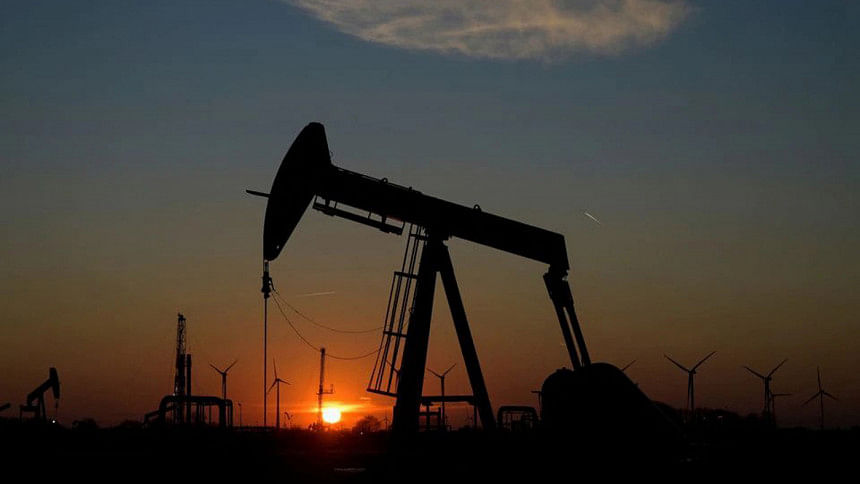 Oil rose more than 1 per cent on Thursday supported by optimism over China's demand outlook and hopes that upcoming inflation data from the United States will point to a slower increase in interest rates.
Top oil importer China is reopening its economy after the end of strict Covid-19 curbs, boosting optimism that demand for fuel will grow in 2023. Brent crude rose $1.18, or 1.4 per cent, to $83.85 a barrel by 1250 GMT, while US West Texas Intermediate crude gained $1.15, or 1.5 per cent, to $78.56.
Both benchmarks jumped 3 per cent on Wednesday driven by hopes that the outlook for the global economy may not be quite as pessimistic as has been feared.
"A softer landing for the US, and perhaps elsewhere, combined with a strong economic rebound in China following the current Covid wave could make for a much better year than feared and stimulate extra crude demand," said Craig Erlam of brokerage OANDA.
The US CPI data due at 1330 GMT is set to have a big impact on oil and the wider market by shaping expectations of the speed of interest rate hikes in the world's biggest economy.
"The mood is unreservedly upbeat but let us remember it can turn sour as quickly as it has improved if inflationary pressure proves entrenched," said Tamas Varga of oil broker PVM.
Economists expect the rise in core US consumer prices (USCPFY=ECI) to have slowed to an annual pace of 5.7 per cent in December, versus 6 per cent a month earlier. Month-on-month headline inflation is seen at zero (USCPI=ECI).
The market is also bracing for an additional curb on Russian oil supply due to sanctions over its invasion of Ukraine.
The US Energy Information Administration said the upcoming EU ban on seaborne imports of petroleum products from Russia on February 5 could be more disruptive than the EU ban on seaborne imports of crude oil from Russia implemented in December 2022.